Home Improvements: DIY or Pay a Pro?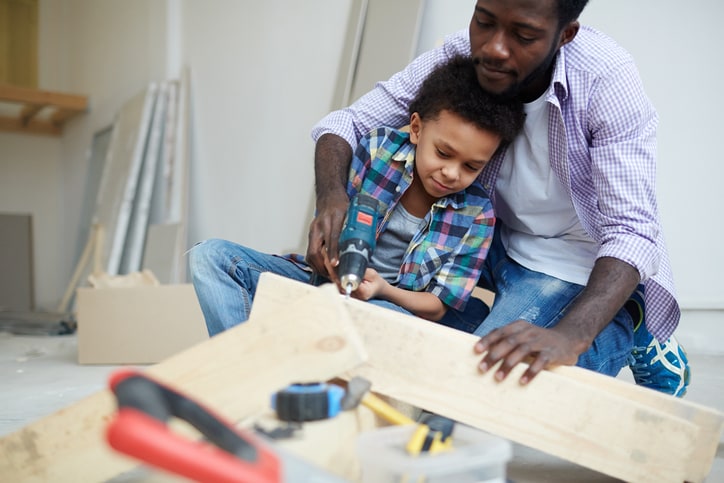 Most people know, or can learn, how to do some basic home improvements and repairs. But unless you work as a contractor AND have tons of spare time, you probably will not be able to tackle every project yourself. The line between which renovations you can do and which you should pay a professional to do is different for different people, but here are some general guidelines – along with information about the best way to finance your next major home improvements.
DO IT YOURSELF
Learning to update your own home can be empowering, especially if you are a first-time homeowner. It feels good knowing you are enjoying your home more because of changes you made with your own two hands. Even if you do not think of yourself as handy, you can try your hand at these projects:
Small-Scale Demolition
Clearing out old cabinets and appliances and updating tile, molding, and carpeting are fairly straightforward tasks. If you haven't done this kind of work before, do your homework: Watch how-to videos, read articles, or consult family members or friends who have more experience to get some useful home improvement tips. But leave more extensive demolition, like wall removal, to the pros.
Buying Your Own Materials
Buying appliances, doors, cabinets, tiles, and bathroom and kitchen fixtures yourself can be cheaper than paying professionals for them, and you may be able to find some unique and inexpensive things through flea markets, garage sales, or Craigslist. Just be sure you understand your needs and your home's dimensions before you purchase anything.
Painting and Other Cosmetic Changes
Painting is a prime example of a home renovation project you can do yourself. Some people even invite friends over and make a party out of it! Stripping and staining wood, repairing small holes in drywall, installing tile in the kitchen or bathroom, adding trim to windows, and changing out hardware on cabinets are other examples of small cosmetic projects that are inexpensive and easy to do yourself.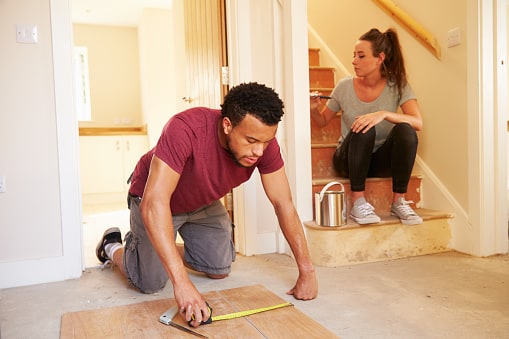 LEAVE IT TO THE PROS
Even if you have read a lot of home improvement tips and are pretty confident in your DIY skills, for safety's sake and for the peace of mind that working with a licensed and bonded contractor can provide, the tasks below are best left to a professional:
Structural Repairs
When it comes to the bones of your home, the stakes are just too high – safetywise and moneywise – to risk making a big mistake while doing it yourself. If you see signs of foundation problems like uneven floors, bowing walls, or cracks in drywall, brick, or concrete, hire a professional to check it out. You may need a contractor, an architect, an engineer, or all three to get an accurate picture of the health of your home's foundation and to make sure structural repairs are done correctly, without compromising the integrity of the home.
Electric and Gas
This kind of work can require permits. It can also be dangerous if you don't know what you are doing (think electric shocks, electrical fires, and gas leaks), and correcting problems your DIY work creates can be expensive. So hiring pros to make sure these tasks are done right is well worth the cost.
Asbestos and Mold Removal
The presence of asbestos or mold is an upsetting but common problem for homeowners. Upon finding these unwelcome substances in your home, you may feel an angry desire to get it all out. But don't even touch it, let alone try to remove it yourself! Asbestos and mold can cause serious health problems, including cancer, so hire a professional mitigation team to remove these substances immediately.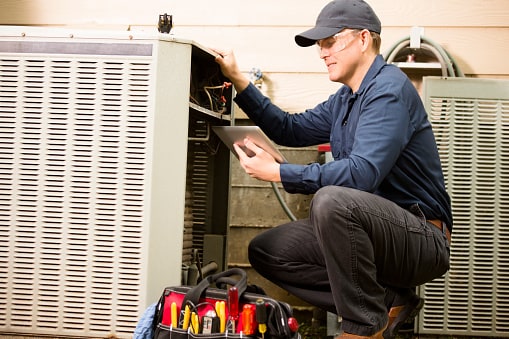 HOW TO PAY FOR IT
You may be able to pay for small projects with cash or credit cards, but if your renovations are more involved, you may need some help paying for them. For homeowners who have built equity in their homes, the best way to finance home improvements is through a home equity line of credit (HELOC). A HELOC offers the same convenience as a credit card – you get approved for a certain amount and then you have easy, ongoing access to money, borrowing only what you need when you need it. For more information, read our blog post "HOME EQUITY LOAN VS. HOME EQUITY LINE OF CREDIT..."
YOUR HEADQUARTERS FOR HOME IMPROVEMENT FINANCING
If you are planning a home renovation and looking for a way to pay for it, here's another home improvement tip for you: Turn to American Heritage Credit Union. We offer a variety of home equity loans and HELOCs to meet your unique needs with low rates you won't find at most banks. Contact our team today to learn more and apply for a home equity line of credit, so you can get started turning your house into the home of your dreams