Home Renovation Costs: How to be Smart with Your Tax Refund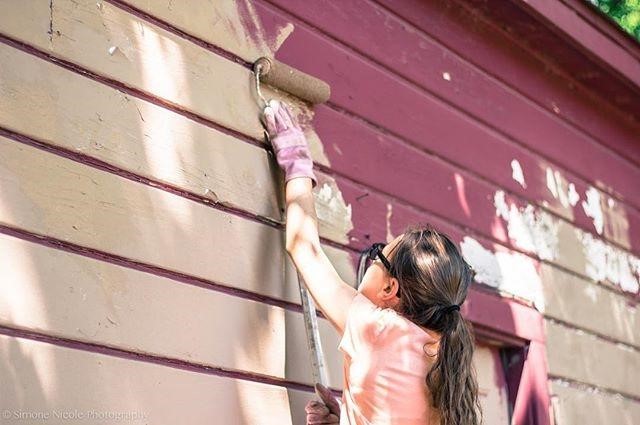 Whether you receive a large or small refund check this tax season, a check from Uncle Sam is an added bonus to the beginning of spring and new possibilities. One fun way to spend your tax refund check? Home renovations!
Before you bring your Pinterest board to life, it's smart to plan ahead and think about ways to save on home renovation costs, so that you can get the most bang for your buck, while also boosting the value of your home.
To help get you started, check out the below home improvement ideas—broken down by category and ranging from low to high-end upgrades—that will help you think creatively about how to best spend your tax refund money on home renovations and stretch your dollar even further.
Outdoors:
Refresh landscape: Now that spring has officially sprung, new landscaping is a home renovation cost that can go a long way, and range from budget-friendly updates to large-scale projects. For example, you can put your green thumb to work and create a flower bed area in your yard, lay fresh sod, or rent a pressure washer to help breathe new life into your sidewalk and patio.
Apply fresh exterior paint: A fresh coat of paint can really amp up your curb appeal. You can either go DIY or hire contractors to do the job. For this type of update, "expect labor to be around $1,200 for a 2,100-square-foot, two-story home and quality paint to run you up to $70 a gallon (Trulia).
Kitchen:
Update your backsplash: Kitchen home renovation costs tend to be the most costly. The good news is that small upgrades go a long way, like backsplashes. For example, "you can go super-DIY and buy peel-and-stick backsplash tiles, which are inexpensive and removable, but look luxe" (Forbes).
Buy a new appliance (or two): While buying a new appliance can be expensive (who knew refrigerators were so expensive?), they can help freshen up any kitchen. To keep this home renovation cost down, ask the appliance seller if they have any floor models that they'd be willing to sell at a discounted rate—which could save you a nice bit of cash. Also be sure to check out any "scratch and dent" options – often times there are stores in your local area that will sell deeply discounted appliance due to one minor dent or scratch.
Basement:
Upgrade lighting: New light fixtures are a great way to enhance the decor in any room—especially a basement. Plus, this is a home renovation project that is perfect for DIYers, and depending on your selected light fixture, is an affordable one. For instructions on how to update your light fixture, check out handy DIY tutorials posted by professionals on sites like YouTube.
Install new flooring: Perhaps one of the most expensive home renovation costs on our list is new flooring, especially hardwood, which is a coveted and pricey upgrade. As general guidance, "You can expect to pay anywhere from $7 to $12 per square foot for quality hardwood flooring—potentially more if you choose professional installation. But this favorite home upgrade can return 1.5 to two times its cost when you sell, so it's a worthy investment" (Forbes).