Debit Cards vs. Cash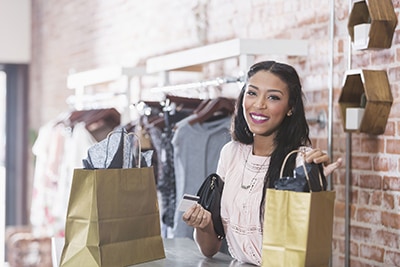 When you check out at the store, there are usually lots of ways to pay: debit, credit, cash, or even check. For most people, paying by check is too much hassle, and paying by credit card will add to your monthly bill. That leaves cash and your debit card. So, which is right for you?
Here are four reasons your debit card could be the best choice for your day-to-day purchases:
1. MORE CONVENIENCE
That doesn't mean you shouldn't keep a few bucks in your wallet, but it's not always safe or convenient to keep a lot of cash on you, and not everyone always has exact change. Plus, as an American Heritage member, you have fee-free access to cash at over 30,000 ATMs across the country through the CO-OP network, and you can get cash from retailers that offer cash back.
2. MORE PROTECTION
Cash is always in danger of getting lost or stolen, which can be a huge problem if you're traveling, or carrying a large amount. If your debit card gets lost or stolen, however, you can go online or call 24/7 to deactivate your card so nobody else can use it. And, financial institutions have policies to help protect cardholders from being liable for many types of unauthorized transactions.
American Heritage debit cards are protected by Falcon Fraud Protection, which automatically monitors all debit card transactions, so we can alert you of suspicious activity and prevent additional unauthorized purchases. Online payments are also much more secure, with free MasterCard SecureCode service, which provides an extra layer of protection when shopping with participating merchants, helping to protect you from identity theft and fraud.
3. BETTER ORGANIZATION
When you use cash all the time, it can be hard to track your expenditures, or create a budget and stick to it.
And if you ever need to return something or use a warranty, you'll need to be sure you have the receipt. Compare that to a debit card, where all your transactions are saved online. This makes it easy to see exactly what you're spending and where, make returns even if you can't find the receipt, set up automatic payments, and more.
4. REWARDS FOR MAKING EVERYDAY PURCHASES
There are certainly no rewards for paying with cash, which is why many people pay with credit cards. But did you know you can also earn rewards with your debit card? With the American Heritage ScoreCard Rewards program, every time you pay with your debit card, you'll earn points you can redeem for travel, entertainment, gift cards, and a variety of great products from top-selling brands. And unlike with many rewards programs, there's no limit to how many ScoreCard rewards points you can earn, and points never expire.
Learn more about the advantages of an American Heritage Independence Debit Card– free with any of our checking account options– and reach out to our friendly team with any questions.