American Heritage Credit Union Partners with Zogo to Offer New Gamified, Rewards-Driven Financial Wellness App for Members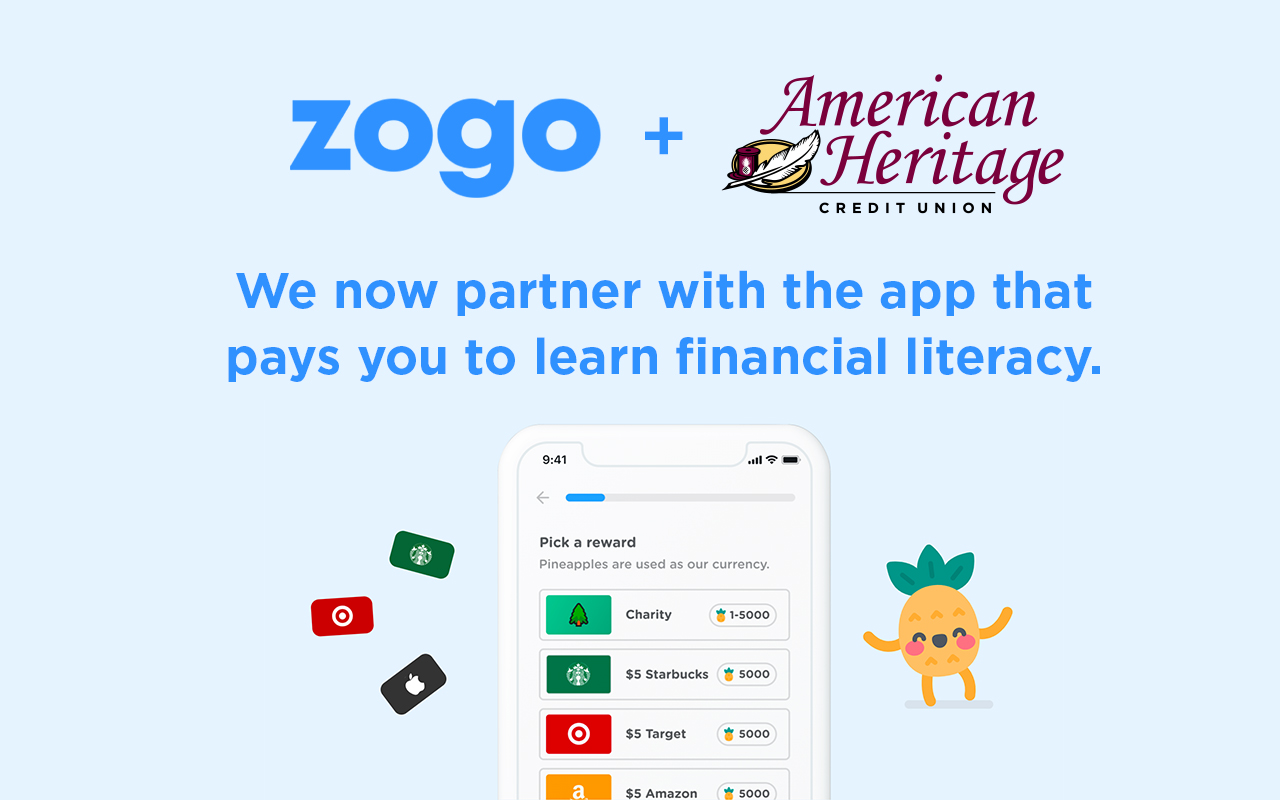 American Heritage Credit Union has partnered with Zogo, a leading financial technology company, to bring Zogo's app to members. American Heritage members get free access to Zogo's app, which has 500+ bite-sized modules that cover an array of financial topics.
Each module is broken down into five concepts. As users successfully answer questions, they will accumulate points, as pineapples, that they can use to redeem gift cards and other rewards.
"As we continue to improve and expand our financial services, we also seek new opportunities to bring financial wellness and education directly to our members," stated Bruce K. Foulke, President & CEO of American Heritage. "Zogo is a leader in digitally-focused financial wellness, and this gamified experience meets the needs of our younger and digitally focused members in gaining financial independence through gaming."
"Growing up, our generations didn't have good experiences learning finance" added Bolin Li, CEO and Co-Founder of Zogo. "With Zogo, we wanted to create a financial education experience our peers would actually use. We are excited to partner with American Heritage to bring this vision to life."