Zogo
Financial Education for the Digital Age
Financial wellness is at the heart of what we do at American Heritage. We've partnered with one of the best financial literacy programs on the market right now and brought it here to you!
Zogo is a gamified financial literacy app that rewards users for completing bite-sized educational modules. When users correctly answer the questions that follow each module, they earn points in the form of pineapples. These pineapples can be exchanged for gift cards to popular retailers such as Starbucks, Target, Amazon, and more!
Boost your personal financial literacy by creating a FREE account with access code AHCU and get rewarded today!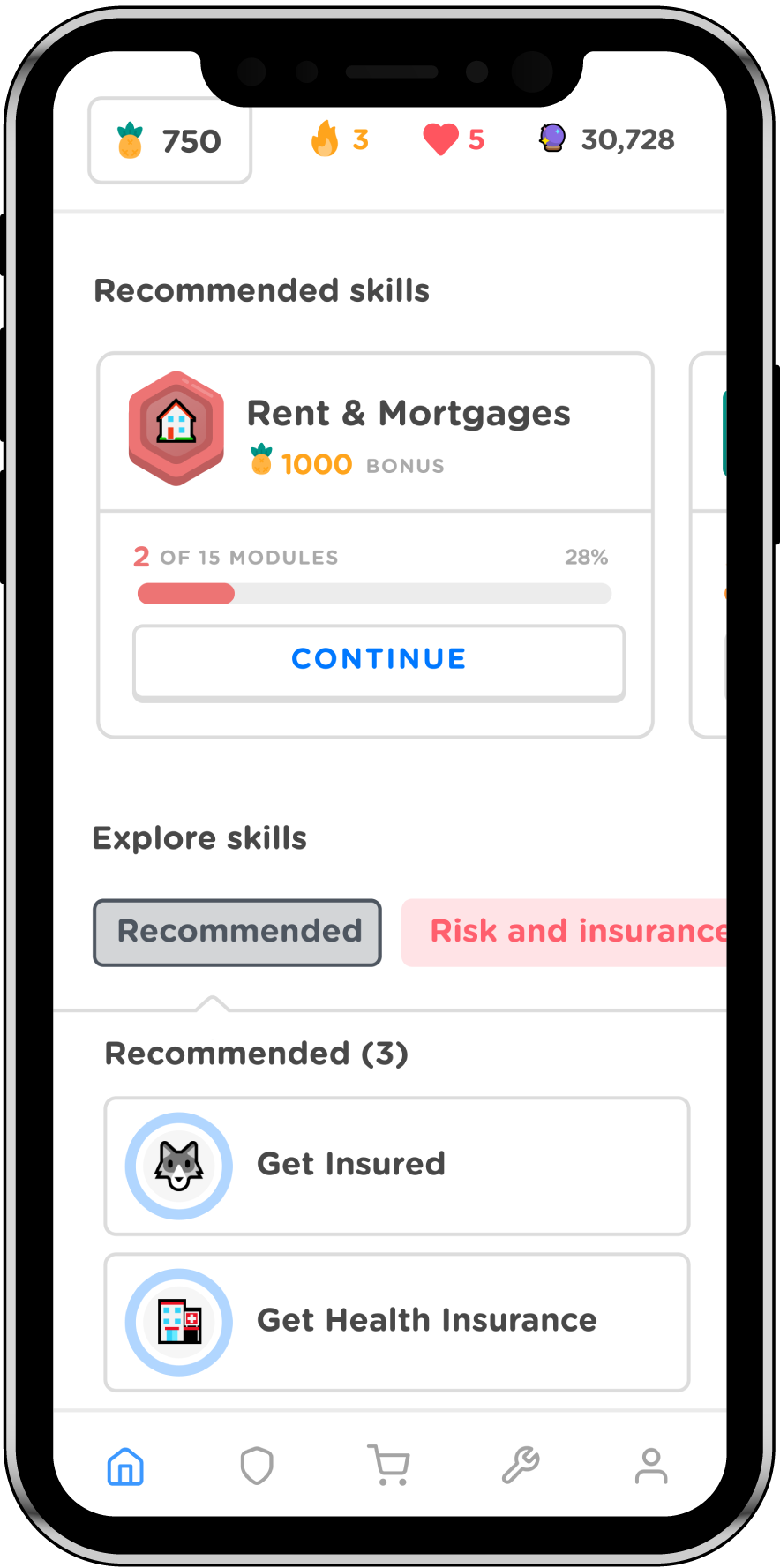 Frequently Asked Questions
I don't see the American Heritage Credit Union logo in my Zogo app or I am seeing another financial institution logo?
Email Nick Franks at
nfranks@amhfcu.org
with your name and email address associated with the account and we'll be happy to fix that for you.
What are the Pineapples used for?
Pineapples are the rewards unit used in the Zogo app which can be exchanged for gift cards to popular retailers.
Are there other ways of earning Pineapples?
Yes! Join a Pineapple Party and earn up to 5,000 pineapples by answering daily trivia questions. You could also refer friends and family to earn up to 1,000 Pineapples.
How do I receive my gift card?
Once the user has collected 5,000 Pineapples or more, the user would choose the gift card they would like to receive. Zogo will need to verify that the recipient is at least 16 year or older to redeem to gift card via state ID or Drivers License. These e-gift cards will be sent directly to the email address associated with your account to use at the associated retailer they have chosen.
What kind of gift card options are there?
There are many options to choose from such as, Amazon, Starbucks, Target, GameStop, Walmart, AMC, CVS, and much more!