American Heritage Credit Union Celebrates National Credit Union Youth Month with Exclusive Financial Wellness Programming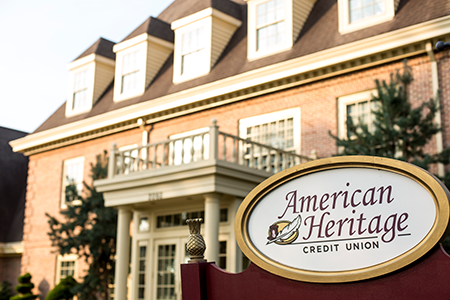 American Heritage Credit Union is celebrating National Credit Union Youth and Financial Literacy Month by providing insights and resources to its members to promote youth financial wellness all month long. American Heritage is committed to educating its members to build strong financial foundations from an early age to set them up for success throughout their lifetime.
With more than 100 unique articles, American Heritage's financial education blog is a resource to members that discusses specific topics and lessons. The newest blog, "4 Financial Lessons that Set Your Kids Up for Success," touches on the four development areas parents or guardians can jointly focus on with their children: Earning, Saving, Spending, and Borrowing.
American Heritage Youth Accounts are another way that members can set their children up for financial success and create savings goals. These accounts are designed for different age groups to help children prepare for a brighter financial future and offer age-appropriate products and services.
In addition to educational blog content and accounts, American Heritage offers members a free online financial wellness platform, AmericanHeritageU, which covers a variety of financial topics that teach families how to achieve together. This free platform houses Learning Lab resources, which include Guided Online Learning, Financial Webinars and Seminars, On-Demand Content, Free Financial Counseling, and more to provide personalized education to all members.
"National Credit Union Youth Month brings out the best in our Credit Union movement each year. Unfortunately, our youth members and their families are faced with more challenges, disruptions, and escalating costs than ever before. However, this month is an opportunity to provide clear solutions and ideas to the savings challenges they face," stated Bruce K. Foulke, President & CEO of American Heritage. "Students and parents have proven to be both resilient and resourceful, and American Heritage has created a suite of free, virtual, and self-directed education tools so that our younger members can be responsible and goal-oriented with their savings and spending tools. For those families who need a more personalized consultative approach to learning and savings, we partner with Money Management International to offer free financial counseling through AmericanHeritageU."
For more information on American Heritage's financial literacy content and programs, visit AmericanHeritageCU.org/blog.