Activities
Coloring Pages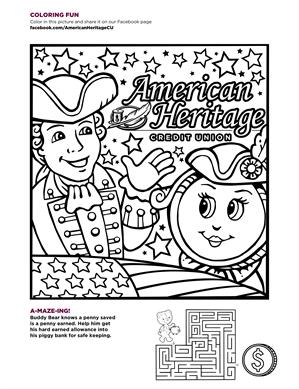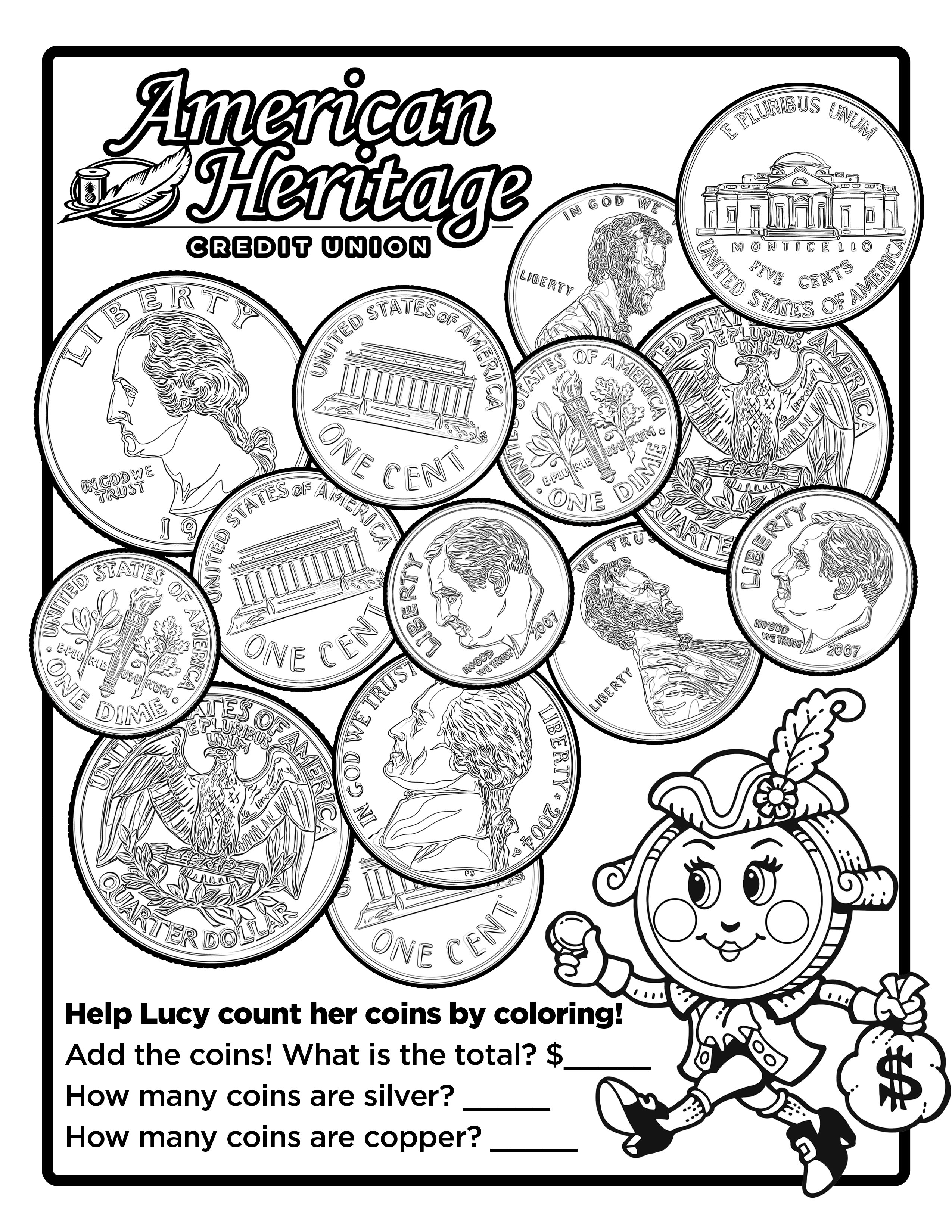 Print out and color our Pat and Lucy coloring page or Counting Coins coloring page. When you're done, share your picture on our Facebook page. We can't wait to see it!

How To Make Save, Share, Spend Jars
Step 1:
Find three of the same sized containers to start.
Step 2:
Cut out the 3 labels from the paper. Glue your labels on the container by labeling one container "Save," another container "Spend," and the last container "Share."
Step 3:
Get creative and decorate your containers however you like! Add some stickers or even paint and color them.
Step 4:
Have a parent help you cut a slit in the middle of each of the lids to put your money in. Put the lids back onto your containers. Your containers are now complete! When you earn money you can split it into each jar to Save for a toy you want, Spend on treats you want now and Share with others who need it! Print these instructions out and share them with your friends!
Celebrate National Reading Month with the Berenstain Bears!
Books are available while supplies last at these branch locations:
Abington
Bridge Street
Carriage House
Cherry Hill
East Norriton
Fairless Hills
Feasterville
Glendora
Horsham
Hunting Park
King of Prussia
Langhorne
Lansdale
Limerick
Market East
Market Street
New Britain
Parkside
Perkasie
Quakertown
Rhawn Street
Stowe
Warminster
Wayne
Helpful Guides and Worksheets
52 Week Money Challenge
Our 52 Week Money Challenge worksheet helps you increasing your savings throughout the course of a year. Buy the end of the year, you could have saved $1,378!
Click here to download the 52 Week Money Challenge!
Monthly Budget Worksheet
The Monthly Budget Worksheet helps you figure out your monthly income and expenditures so you can stay on top of your finances.