American Heritage Credit Union's Green Team Wraps Up 2023 Seasonal Initiatives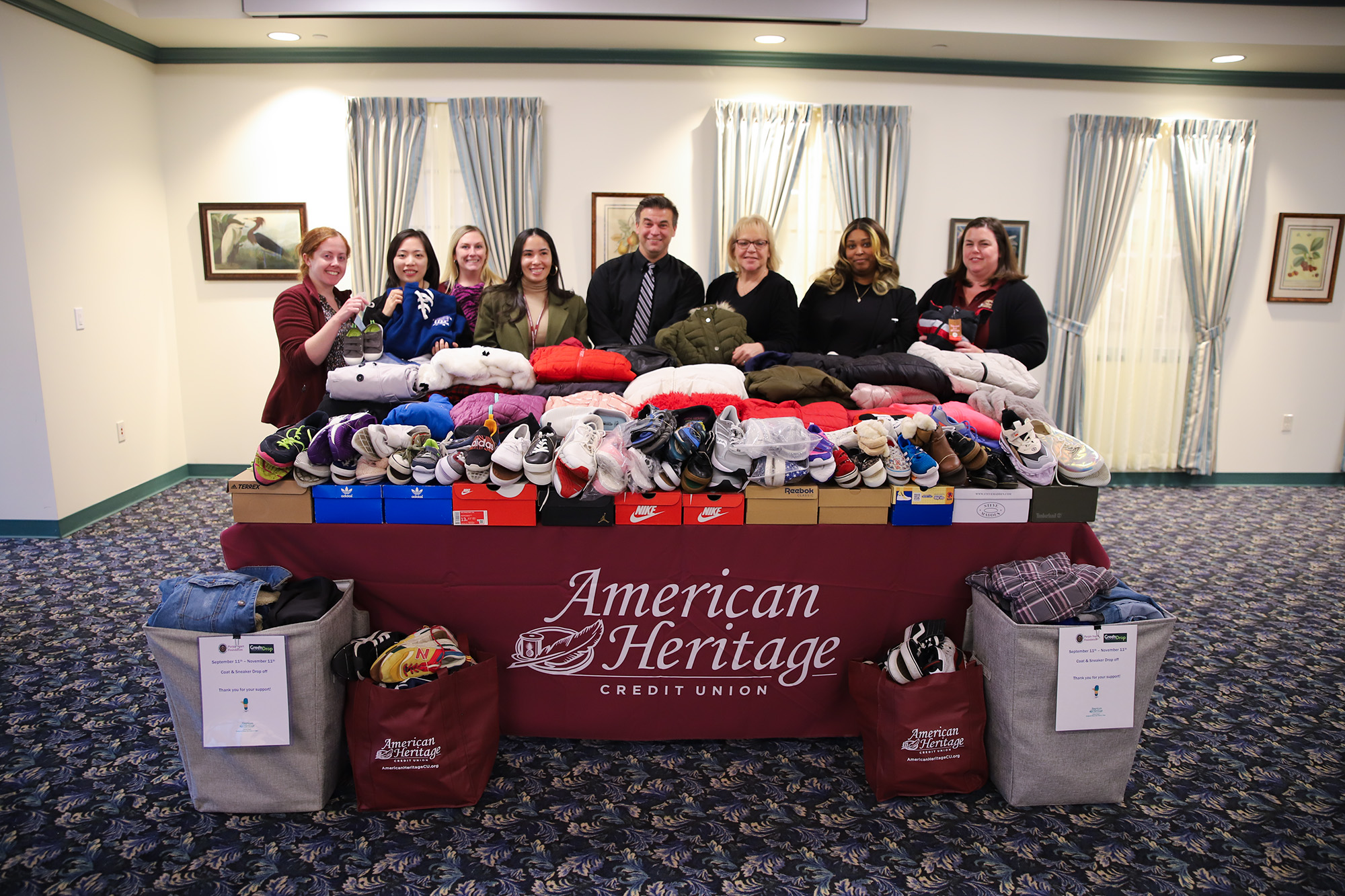 American Heritage Credit Union's Green Team hosted two Adopt-A-Highway Fall Clean-Up events in Northeast Philadelphia and Lansdale, PA during September and October. The committee also held its 6th Annual Coat Drive to support the Military Order of the Purple heart, which collected 150 new and gently used coats. The committee also collected 120 gently used sneakers during the donation drive to benefit Sanative Soles, which supports marginalized youth in the community.
The American Heritage Green Team hosts a variety of volunteer events throughout the year to carry out its initiatives of beautifying and support the communities American Heritage serves while encouraging the credit union and its associates to become more environmentally friendly.
Over 50 American Heritage associates participated on the Annual Green Team Fall Clean-Up events. Volunteers cleaned over two miles of PA Route 13 along Frankford Avenue in Philadelphia, as well as a two-mile stretch of Broad Street in Lansdale, PA.
American Heritage's 6th Annual Coat Drive encourages associates to share the warmth each season by donating new and gently used adults' and children's coats to keep local veterans and their families warm this winter season. Coats will be delivered to the Purple Heart Foundation, whose goal is to enhance the quality of life for all veterans and their families.
This year, the committee also collected used sneakers for the first time to be donated to Sanative Soles, a non-profit organization that distributes sneakers to marginalized youth in our local communities. Associates donated over 120 pairs of sneakers for this organization.
"American Heritage truly cares about our community's safety, wellness, and cleanliness. We encourage our associates to take part in these programs to help improve the lives of the people who make up our community," stated Bruce K. Foulke, President & CEO of American Heritage. "Thanks to the efforts of our Green Team Committee and American Heritage associates, many more miles of local highways are cleaner and safer, and our local veterans and their families will receive much needed coats and jackets for the upcoming winter season."