American Heritage Credit Union Provides Educational Resources for Youth Financial Readiness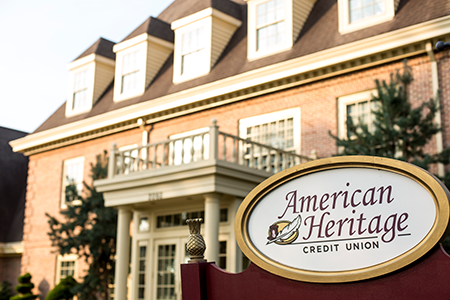 With students of all ages heading back to the classroom for the upcoming school year, American Heritage Credit Union is providing financial tools and resources to ensure its younger members have all the essentials they need to build and improve their financial toolkits.
Zogo:
American Heritage knows that all individuals learn differently. To provide youth members with on-demand financial education, American Heritage partnered with Zogo, a gamified financial literacy app that rewards them for learning. Users complete bite-sized educational modules and answer questions to earn points in the form of pineapples which can be exchanged for gift cards to popular retailers.
Some of the most popular topics members are choosing to learn about include Choose a Financial Institution, Save Money, Earn, Apply for Credit, and Pay for College. Of the American Heritage members who use and love Zogo, 60% of them are under the age of 24, and 24% are still in high school. Zogo allows American Heritage to meet its younger members where they learn best. Members can create a free account using code AHCU.
Financial Wellness Social Media Campaigns:
American Heritage uses its social media channels to highlight key topics youth members should learn about, share helpful resources, and touch on major milestones that many youth members would experience or need help navigating.
Content that American Heritage has recently shared for its youth members include free Berenstain Bears books to celebrate National Reading Month, piggy bank giveaways to celebrate Credit Union Youth Month, and Zogo Week to highlight skills and lessons each age group should master prior to enter their next stage in life.
Learning Center:
American Heritage's Learning Center is the hub for all things financial wellness. Here, members can access a variety of convenient tools and resources, including educational blogs, virtual webinars, video content, calculators, and information about Zogo.
Young Adult Blogs:
For those already on their financial journey, American Heritage's blog shares weekly content on a variety of topics ranging from finances, culture, and life stages. For the late teen and young adult members, blog topics focus on breaking down financial keywords and concepts and aim to provide helpful tips on account and money management, savings and budgeting, as well as building credit.
Recent blogs created with these members in mind include:
YouTube Playlist:

Additionally, American Heritage's YouTube channel has an Account Security Playlist as a refresher on how to avoid common scams. Members will be able to watch new video content on topics that introduce and explain American Heritage products and services as well as financial concepts and practices this fall.