American Heritage Credit Union Sponsors Presidents Day Weekend at the Museum of the American Revolution with New Special Exhibition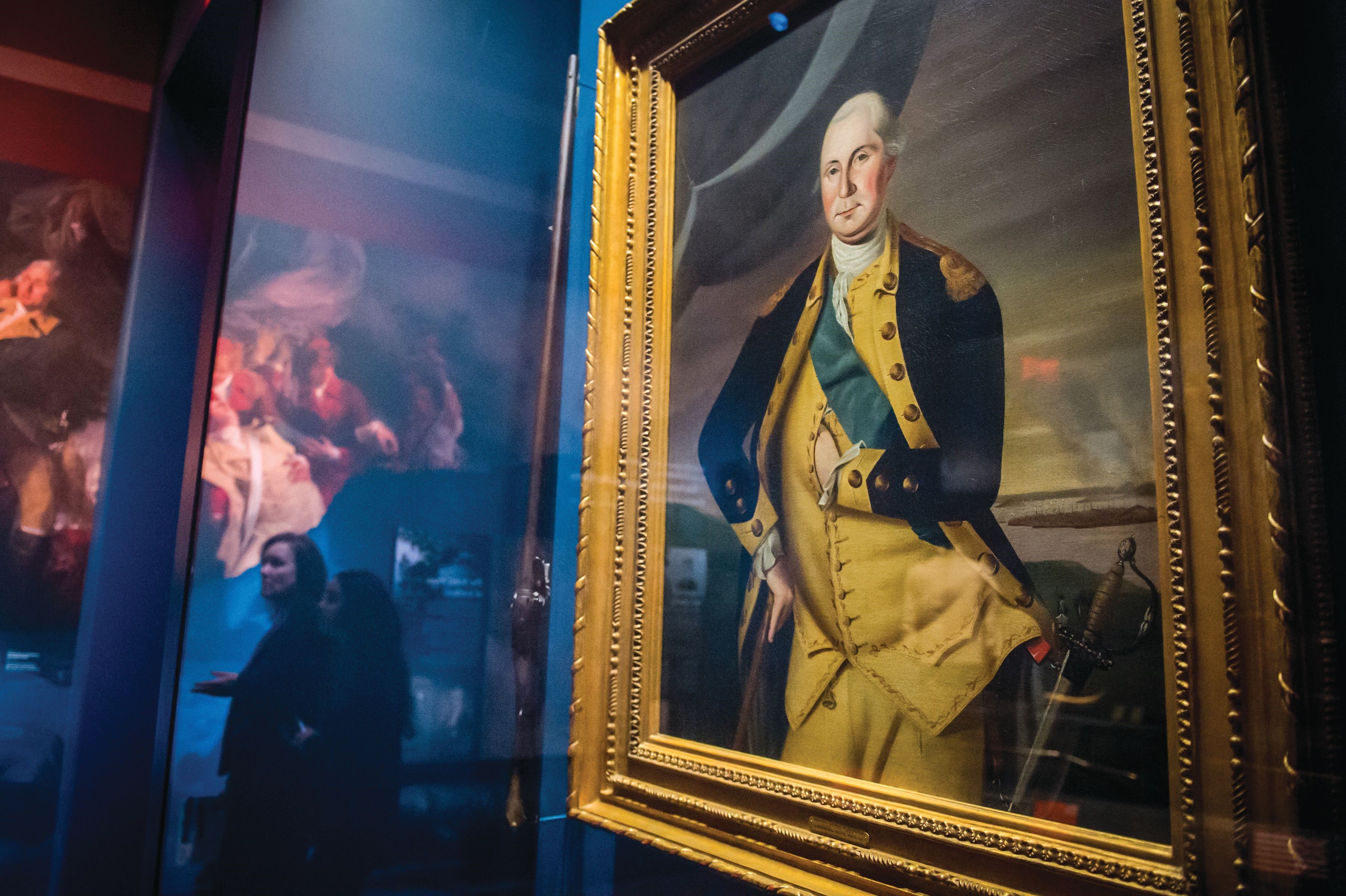 During Presidents Day Weekend at the Museum of the American Revolution, Saturday, February 18, 2023 through Monday, February 20, 2023, explore the life, leadership, and legacy of our nation's first president, George Washington, and the diverse range of people with whom he interacted. Through hands-on demonstrations, discovery carts, pop-up talks, crafts, and more, discover lesser-known stories from Washington's 18th-century world.
Throughout the weekend, explore the Museum's newest special exhibition, Black Founders: The Forten Family of Philadelphia, which opens February 11, 2023. Delve into the life and legacy of free Black Philadelphian James Forten and three generations of his remarkable family. Using historical artifacts, works of art, textiles, documents, and immersive environments, Black Founders reveals the Forten family's roles in the Revolutionary War, business in Philadelphia, and abolition and voting rights from 1776 to 1876.
Presidents Day Weekend Highlights Include:
Washington's Camp Furniture Activity | Daily from 11 AM – 3 PM
George Washington slept where!? Join a Museum educator in the rotunda to set up replicated furniture, including a camp bed and stools that would have been used inside Washington's headquarters tent. Visitors can explore the day-to-day experience as Commander in Chief of the Continental Army and the unsung role of William Lee, Washington's enslaved valet.
In-Gallery Talk: Peaceful Transition of Power | Daily from 11 AM – 3 PM
What does it take to be a leader? Learn from a Museum educator about Washington's time as President and how his decision to not seek a third term helped set the two-term precedent in place today.
Discovery Cart: Ona Judge | Daily from 11 AM – 3 PM
Join a Museum educator at a hands-on discovery cart in the Rotunda to explore the story of Ona Judge through replica handling objects. Judge, who was enslaved by George and Martha Washington, escaped from the President's House – located just a few blocks from the site of the Museum – while the Washingtons lived in Philadelphia.
Color-Your-Own Inaugural Button Craft | Daily from 11 AM - 4 PM
Check out original inaugural buttons from Washington's campaign in The Constitution gallery in our core exhibition before heading on down to Revolution Place, the Museum's family-friendly discovery center, to make and take home your own inaugural button.
Little Liberty Storytime: Grace for President | Daily at 11:30 AM
Join a Museum educator in Revolution Place for an engaging reading of the children's book Grace for President, which tells the story of a girl who set out to be the first female president of the United States after hearing that it had never been done before. Grace for President was written by Kelly DiPucchio and illustrated by LeUyen Pham.
Washington's War Tent Film | Daily in Alan B. Miller Theater
Do not miss our signature experience, Washington's War Tent, a dramatic presentation of the linen field tent that served as Washington's command center during the Revolutionary War. The tent is a stirring testament to his leadership and to the diverse people like William Lee and Selina Gray who were critical to the tent's endurance through the years. One of the most iconic surviving artifacts of the Revolution, the tent remains a powerful symbol of the survival of our fragile republic.
Virtual Tour of Washington's Field Headquarters | Online, Any Time
Can't make it to the Museum? With our Virtual Tour of Washington's Field Headquarters, immerse yourself in 360-degree panoramic images of a recreated Revolutionary War encampment, including the Museum's handsewn, full-scale replicas of Washington's sleeping marquee, dining tent, baggage tent, and common tents. Plus, virtually step inside Washington's sleeping marquee, view high-resolution images of replica artifacts and wartime equipment, watch a timelapse of the encampment set-up, and learn more about Washington's mobile headquarters while on campaign with the Continental Army.
All Presidents Day Weekend activities are included with regular Museum admission. The Museum is open daily from 10 AM. – 5 PM Black Founders is open from 11AM – 5 PM and is included with regular Museum admission. Tickets to the Museum can be purchased by calling 215.253.6731, at AmRevMuseum.org, or at the front desk. Save $3 per adult ticket by purchasing online. Kids ages 5 and under are always free. All tickets are valid for two consecutive days.