American Heritage Credit Union Announces 18th Annual Car Show and Member Appreciation Day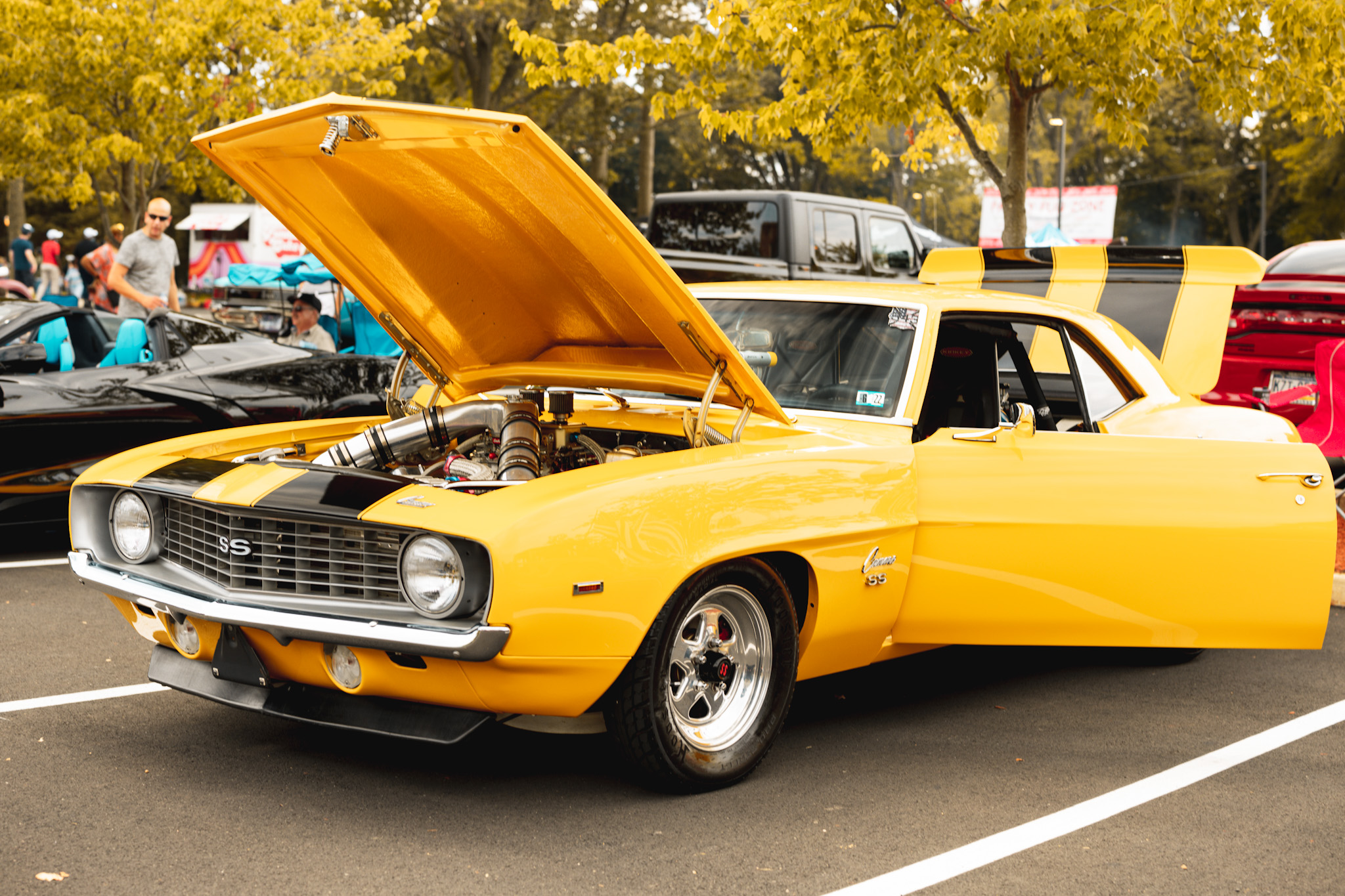 American Heritage Credit Union and 98.1 WOGL will host the 18th Annual Car Show and Member Appreciation Day. The event is free to attend and will take place on May 14th at 2060 Red Lion Road, Philadelphia from 10am-3pm and all proceeds from the day will support the Kids-N-Hope Foundation.
Attendees can enjoy hundreds of classic, muscle, and modern show cars as well as visit over 40 vendors at the craft show, get a bite to eat at one of the food trucks, and families can enjoy activities in the Family Fun Zone! The Family Fun Zone features fun for all ages, including a petting zoo, axe throwing, carnival games, performances by music therapist YOYO, and more! WOGL-FM will also broadcast around the campus during the event.
Car clubs and owners can register for the Car Show prior to the event for $15 or on the day of for $20 and will be entered for a chance to win one of the 100 trophies given away that day. Trophies will be given to best of show in Antique, Modern, Muscle, Street, Stock, Modified, and Imports.
All proceeds from the event will support the Kids-N-Hope Foundation and its mission to enhance the lives of pediatric patients through health and life services, specifically music therapy. Since its inception over 25 years ago, the Foundation has donated over $2.6 million to these programs through local-area hospitals, like Children's Hospital of Philadelphia, and other not-for-profit organizations.
"We are thrilled to welcome our members, the community, and our Foundation supporters to our annual event this May," stated Bruce K. Foulke, President & CEO of American Heritage and Founder of The Kids-N-Hope Foundation. "Our Member Appreciation Day is a tradition that highlights our commitment to serving our members and local community and aims bring awareness to the Kids-N-Hope Foundation's mission to positively impact child life services and provide creative outlets like music therapy to children undergoing medical treatment."
You can register your car or car club for the 18th Annual Car Show today at ahcu.ahcu.co/CarShow or visit AmericanHeritageCU.AmericanHeritageCU.org/events for more information. Pre-registration ends on May 12, 2022 at midnight.
For upcoming events and to learn more about The Foundation, visit www.www.KidsNHope.org.org or call 215-969-2938.