American Heritage Credit Union Reaches 250,000 Member Milestone; Now 89th Largest Credit Union in United States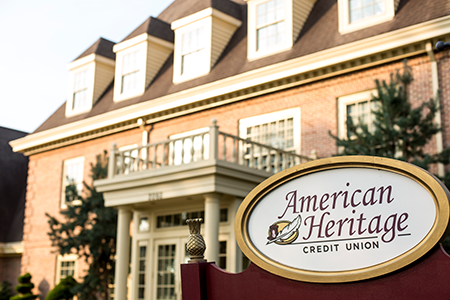 American Heritage Credit Union ("American Heritage") reached a new growth milestone last month as it reached the 250,000-member threshold.
American Heritage began in 1948 in the Hunting Park section of Philadelphia as the Budd Workers Federal Credit Union. A small group of Budd employees, with just one office and $12,776 in assets, founded the credit union to give individuals and families a better financial services alternative, delivered with the philosophy of "People Helping People."
When President & CEO, Bruce Foulke, joined the credit union in 1979, it had grown to 4,000 members. As the local community continued to evolve and change, the credit union expanded the field of membership and services to offer benefits of membership to more people. Rechristened as American Heritage Credit Union in 1987, American Heritage is proud to have grown to 250,000 members across 35 locations and is now the 89th largest credit union in the United States.
"Every day, more families and businesses discover what makes American Heritage different from other financial institutions – better service, better rates and fees, and investments in the communities we serve – and we are proud to have reached this wonderful milestone of 250,000 members in our credit union family," state President and CEO of American Heritage, Bruce K. Foulke. "In the months ahead, we will continue to provide new innovative services and channels to our members – a new mobile app, new contactless cards, and new branch locations, all to continue our mission that we started in 1948 – offering members the right financial solutions because they are FAMILY."