American Heritage Credit Union Opens New Branch in Radnor Township, Pennsylvania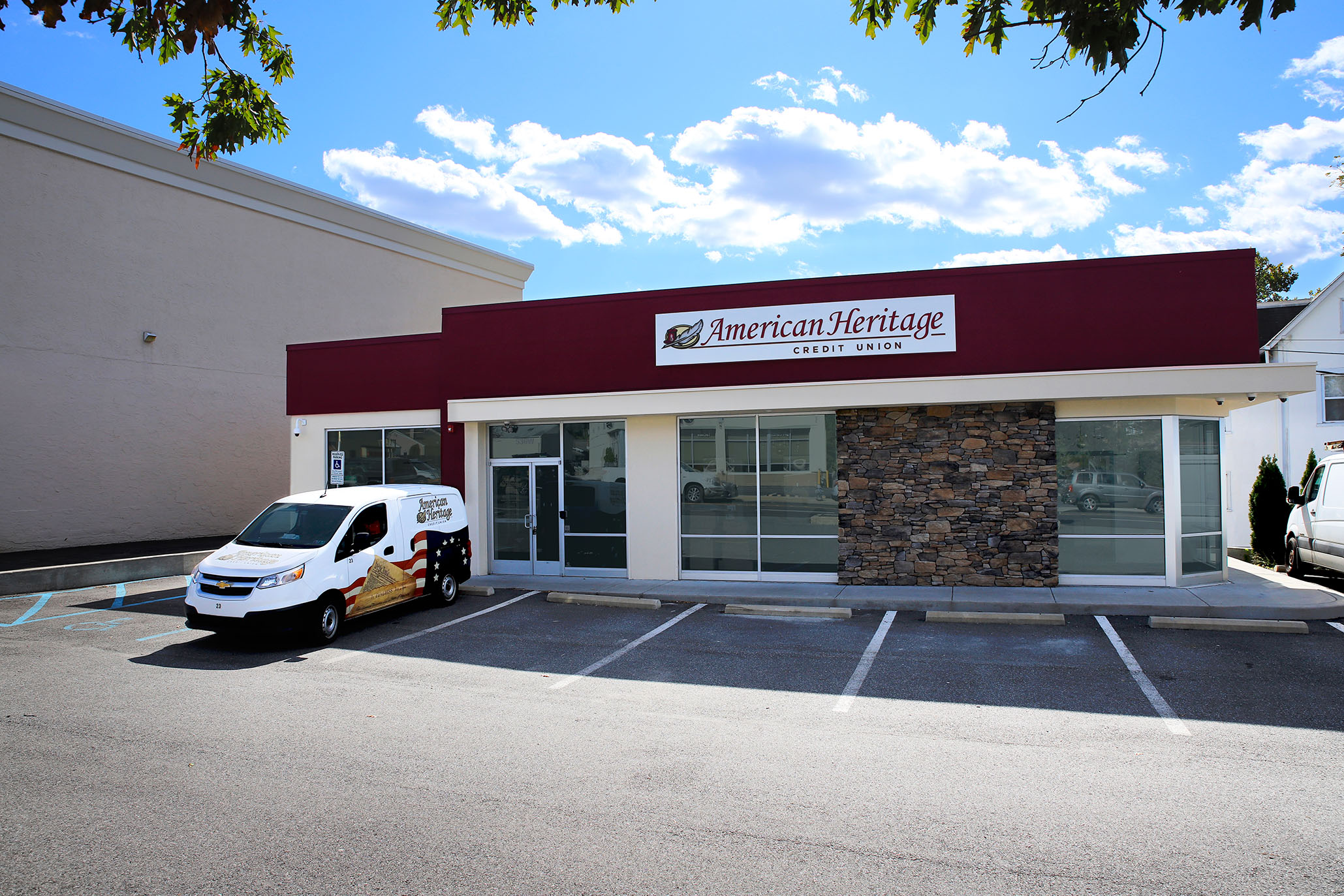 American Heritage Credit Union ("American Heritage") today opened its new full-service branch in Wayne, Radnor Township, Pennsylvania. The new branch is located at 536 W. Lancaster Ave in Wayne and will help American Heritage better serve its members as well as families and businesses throughout the Main Line community.
The new branch features the latest in financial technology including multiple Personal Automated Teller (PAT) Machines, which combine the convenience of a self-service ATM with a highly personalized two-way video interaction with live representatives, allowing members to conduct quick transactions while still receiving American Heritage's personalized signature member service when they need it. The branch will also provide members with a Lucy Change free coin counting machine, instant-issue credit and debit cards, private consultation offices, and a Surcharge-Free ATM, which is available for the general public to use.
"Our Board of Directors, associates and I are all excited to expand American Heritage's service to the Main Line community," stated Bruce K. Foulke, American Heritage's President & CEO. "We are looking forward to serving and welcoming new and existing members, businesses and families in this community to help them achieve their financial goals. We are committed to investing in the community by not only serving their financial needs, but also building trusted relationships throughout all stages of their lives."
About American Heritage Credit Union
American Heritage Credit Union is a $3 billion, member-owned financial cooperative serving more than 800 Workplace Partners and more than 200,000 members, with more than 35 locations across Philadelphia, Bucks, Montgomery, Delaware and Camden Counties. Founded in 1948, American Heritage Credit Union is now one of the top 100 largest credit unions in the United States. For more information about American Heritage Credit Union please visit at www.americanheritagecu.org.