American Heritage Credit Union's Bruce K. Foulke Named to South Jersey Biz 50 Most Influential People List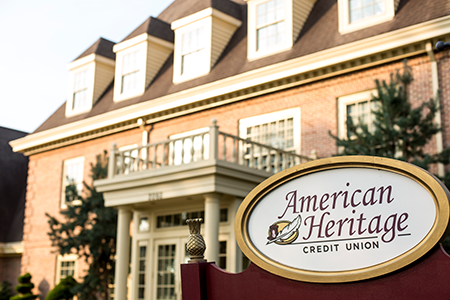 American Heritage Credit Union ("American Heritage") President and CEO, Bruce K. Foulke, was recently named one of South Jersey Biz' Power 50 Most Influential People in Business for 2020. The "movers and shakers" featured on this prestigious list are among the top influencers of business within the South Jersey region.
South Jersey Biz selects their recipients based on a variety of accomplishments, values and motivations the individuals have for themselves and their successful businesses. The individuals on the list share a common bond of advancing South Jersey business through their own personal skill sets and leadership abilities.
American Heritage has been serving Southern New Jersey businesses and families for more than 70 years, and recently opened its newest branch in Cherry Hill. Under Foulke's leadership, American Heritage has been consistently recognized for its innovation and service in the financial industry. Along with financial leadership, Foulke believes in the value of community outreach and leads his team to carry out that passion.
"American Heritage believes in the credit union philosophy of people helping people," stated Foulke. "Here in South Jersey, we provide community outreach for numerous organizations, and every day our team has an impact on economic development and financial wellness for the businesses and families in those communities."
Foulke also founded the Kids-N-Hope Foundation, which has raised over $1.8 million for pediatric music therapy programs and child life services at local hospitals. As a longtime delegate of the World Council of Credit Unions, he has performed outreach and humanitarian visits to Asia, the Caribbean and Africa, where American Heritage Credit Union supports the Busia Orphanage in Kenya through food and clothing donations.