Kids-N-Hope Foundation Hosts 1st Annual Labor of Love Event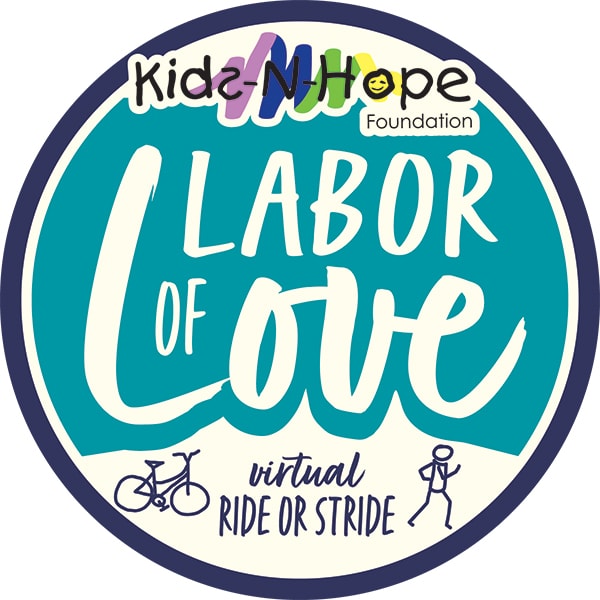 The Kids-N-Hope Foundation ("The Foundation") kicks off its first Labor of Love Virtual Ride or Stride event where participants fundraise and take part in a 7-day virtual course of their choosing beginning Sunday, September 6, 2020 through Saturday, September 12, 2020. The Foundation sought out virtual fundraising opportunities such as the Labor of Live event to continue supporting its beneficiaries at local hospitals during the COVID-19 pandemic.
This new event is paving the way for the Kids-N-Hope Foundation's future virtual events, which benefit child life services and pediatric music therapy programs in local area hospitals within American Heritage Credit Union's Workplace Partnership Program, including the Music Therapy Program at the Children's Hospital of Philadelphia. The event is presented by Gorski Constructioneering.
"Many of the traditional ways of fundraising have been altered during the pandemic," stated Bruce K. Foulke, Founder & Chairman of the Kids-N-Hope Foundation. "However, the need for pediatric healthcare funding and programming is greater than ever. Parents of children with elevated healthcare concerns are challenged more than ever to balance work, obligations, and the well-being of their children. Kids-N-Hope's Labor of Love is designed to ease that burden and maintain the Kids-N-Hope mission through these unprecedented times."
Participants in the Labor of Love can sign up individually, create a team or join a team to begin fundraising. Event riders and striders can choose one of six pre-designed virtual courses from their website or they can choose their own course or distance to take part in the event. For more event information and to register today, visit www.KNHLaborOfLove.org or call 215-969-2938.