A Message to Our Members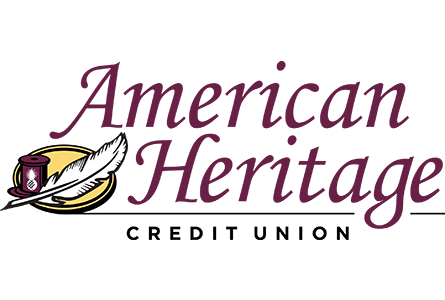 The recent months have been among the most challenging and difficult times our credit union and our country have ever faced. Throughout the COVID-19 pandemic, the Board of Directors and I are in awe of how our associates have shown adaptability and resilience in finding new ways to serve our members while supporting one another. Now, we are faced with a different, but unfortunately, all too familiar issue impacting the communities that we serve.
The tragic and inexcusable deaths of George Floyd and others before him are reflective of racial inequalities that are contrary to everything we believe in at American Heritage. I wish that our members and associates of color did not ever have to live with the fear of being treated unjustly.
At American Heritage, we have defined our own success by the success of our members in achieving a better life of their own. But in that pursuit, we must also grasp that many of our members and neighbors are still often obstructed in this quest by societal barriers.
When our credit union was formed back in 1948 as the Budd Workers FCU, our first and only branch was on Hunting Park Avenue, right across from our current Fox Street location. Our goal then was to serve all our members in the Philadelphia area no matter who they are or where they live. Today, that commitment is stronger than ever.
We have been working to reopen our Fox Street and Parkside locations after recent vandalism. We are deeply grateful that our associates and community members have come together to help us to reopen quickly so that we can continue providing economic development opportunities to our members and their neighborhoods. We are proud that we are one of the few financial institutions that embrace Philadelphia's underserved communities.
However, we must acknowledge that while buildings can be rebuilt, we cannot replace the lives lost to senseless violence. As leaders in the communities we serve, American Heritage is rededicating its efforts to building a true sense of community, one that fosters an equal and just society for everyone. Our members, coworkers, children, grandchildren and neighbors deserve this.
Please join me in praying for those who have lost their lives, for the safety of those who are invoking their freedom of speech and assembly through peaceful protest, and for those who are on the front lines protecting our country and our freedoms.
American Heritage Credit Union, at its core, was built to inclusively serve all communities and citizens regardless of their beliefs or backgrounds. Now, I am counting on you to join me as we begin to expand our discussion and action on these critical issues that face our society. As a start, we are working with community leaders so that American Heritage can optimize its resources to enable a meaningful and lasting impact on race relations, especially in the communities we serve.
We know that dialogue isn't enough, it is just the beginning. We know that success in this pursuit will not be achieved until all of our neighbors of color are treated fairly, justly and safely.
God bless you and God bless America.
Bruce K. Foulke, President & CEO