American Heritage Credit Union Partners with Regional Credit Unions to Jointly Raise Over $220,000 Towards PPE Efforts; Donating 5,000 PPE Medical Gowns to Local Hospitals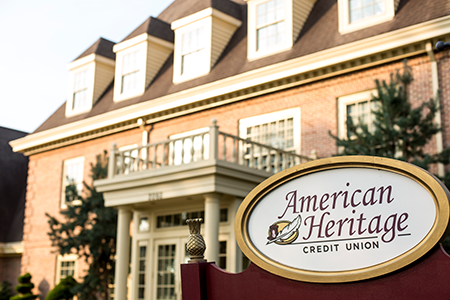 PHILADELPHIA – May 27, 2020 - American Heritage Credit Union ("American Heritage") has partnered with 17 regional credit unions and credit union partners, jointly raising more than $220,000 to collectively purchase and donate 30,000 Personal Protective Equipment ("PPE") medical gowns to healthcare facilities throughout Pennsylvania, New Jersey and Delaware.

American Heritage will individually contribute more than 5,000 PPE gowns to hospitals and skilled nursing facilities within its Workplace Partner Program. In total, the following Credit Unions and organizations have jointly contributed to support the gown donation program:
American Heritage Credit Union (PA)
American Spirit Federal Credit Union (DE)
Belco Community Credit Union (PA)
Citadel Credit Union (PA)
Discovery Federal Credit Union (PA)
Eagle One Federal Credit Union (DE)
First Commonwealth Federal Credit Union (PA)
Franklin Mint Federal Credit Union (PA)
Freedom Credit Union (PA)
Healthcare Employees Federal Credit Union (NJ)
Penn East Federal Credit Union (PA)
Service 1st Federal Credit Union (PA)
Sun East Federal Credit Union (PA)
Trumark Financial Credit Union (PA)
West Penn P & P Federal Credit Union (PA)
CrossState Credit Union Association (Representing PA & NJ credit unions)
First Heritage Mortgage Services – a Credit Union Service Organization
Shields Business Solutions

"Our region has seen among the highest hospitalization and fatality rates in the country due to COVID-19," stated Bruce K. Foulke, President & CEO of American Heritage. "However, the credit unions in our region bonded together and are able to make a difference. Credit unions are member-owned and operate with the inherent philosophy of people helping people. Our American Heritage team is so proud to have played a role in this initiative to help give our front-line responders the protection they need."

"We recently donated more than 50,000 facemasks to local hospitals, and we asked the nurses, doctors and administrators what else we could do to help." said Foulke. "Unequivocally, they all stated that they need protective gowns as well as they provide care and comfort to COVID-19 patients."

Upon delivery of the PPE gowns, American Heritage employees will join representatives of the donor partner credit unions and organizations and deploy a coordinated delivery and donation effort.
About American Heritage Credit Union COVID-19 Support Efforts:

American Heritage has provided several dozen support and relief programs for its 200,000+ local members in the wake of COVID-19, including:
Comprehensive COVID response page at: www.americanheritageCU.org/update
Donated 50,000 PPE facemasks to 14 local hospitals in April.
Hosted multiple American Red Cross Blood Drives, donating more than 100 pints of blood to date.
Waiving late fees on all late loan payments.
Skip-A-Pay options and other relief for loans.
Surcharge-free ATMs for the entire public at all American Heritage locations.
Fee waivers for access to Certificates and other minimum balances.

Live video tellers and full transactional ability at our Personal Automated Teller (PAT) machines; American Heritage was one of the first local institutions providing live video tellers.
Full online banking and mobile app transactional abilities.

Member Relief loans.
SBA Payroll Protection Program loans.
About American Heritage Credit Union:

American Heritage Credit Union is a $2.9 billion, member-owned financial cooperative serving more than 800 Workplace Partners and more than 200,000 members, with more than 35 locations across Philadelphia, Bucks, Montgomery, and Camden Counties. Founded in 1948, American Heritage Credit Union is now one of the 100 largest credit unions in the United States and has been named a Best-in-State Credit Union by Forbes for two consecutive years. For more information about American Heritage Credit Union please visit AmericanHeritageCU.org.