American Heritage Credit Union Grand Illumination Kicks Off Holiday Season with More Than 20,000 participants and $225,000 Donation to Children's Hospital of Philadelphia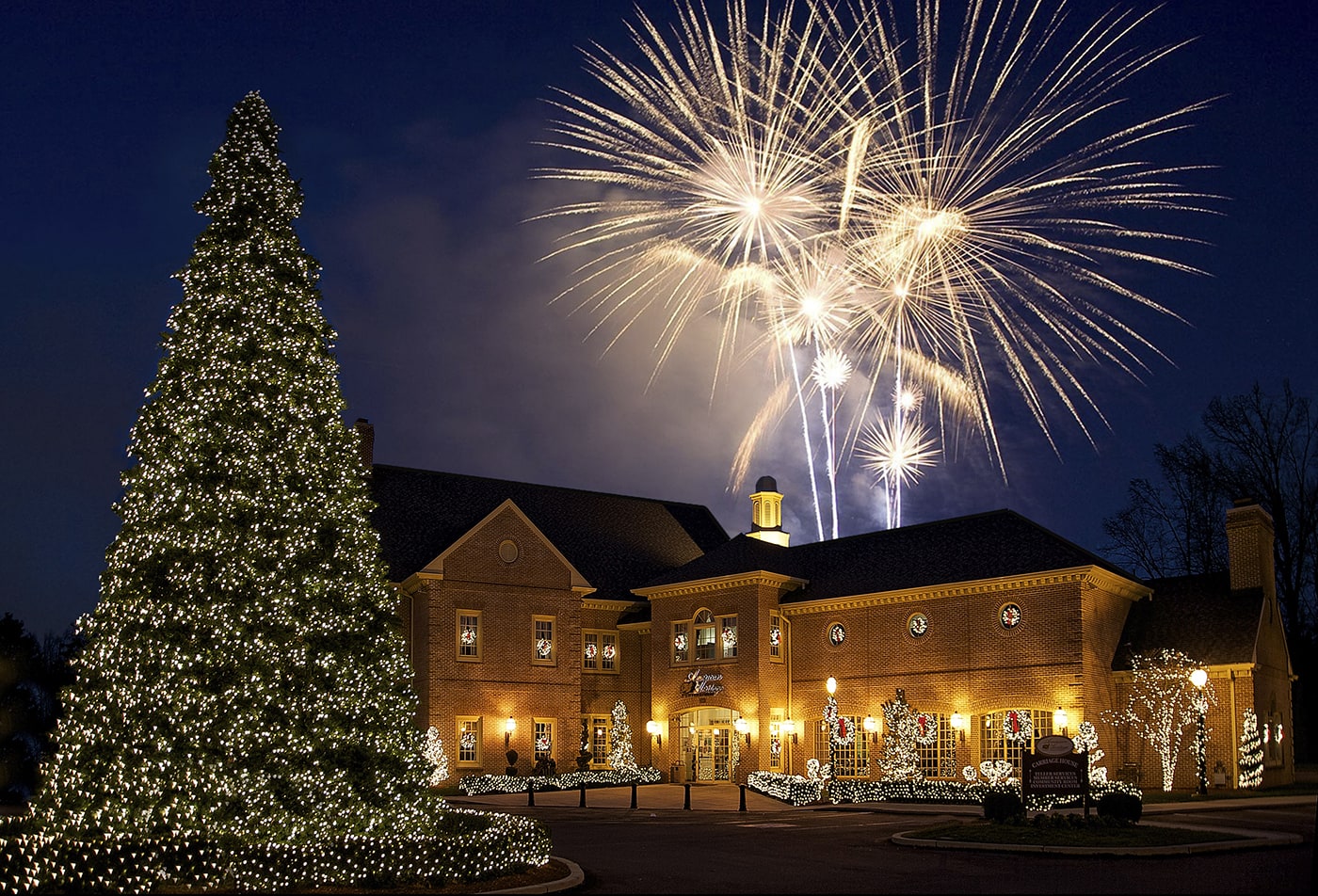 Over 20,000 people celebrated the start of the holiday season in Northeast Philadelphia at American Heritage Credit Union's Annual Grand Illumination Tree Lighting and Fireworks Symphony on Saturday, November 30.
Over 17,000 guests in attendance, as well as more than 4,000 live stream viewers enjoyed a free concert performed by the Philadelphia Boys Choir and the New Jersey Fife and Drums before Pennsylvania State Representative Martina White, along with Benjamin Franklin and Betsy Ross counted down the lighting of the Credit Union's two 40-foot Christmas trees. The tree lighting triggered the evening's grand finale, a spectacular firework show set to the music of the HBO series "John Adams." The entire American Heritage was illuminated with more than 365,000 LED lights.
The event included a presentation of a $225,000 donation to the Children's Hospital of Philadelphia (CHOP) to commemorate the cumulative 2019 fundraising efforts through the Credit Union's Kids-N-Hope Foundation. The Foundation, organized by American Heritage Credit Union in 1996, provides support for Child Life Services, specifically, Musical Therapy at the Children's Hospital of Philadelphia and other local hospitals within American Heritage's Workplace Partner Program. To date, the Foundation has raised more than $1.7 million dollars through its fundraising efforts.
Guests donated 700 pounds of canned and dry foods as admission to the event to support Philabundance. The Credit Union also raised an additional $2,300 for the Kids-N-Hope Foundation through on-site donations.
"Hosting our Grand Illumination event for the community is always one of the highlights of the year for us," stated Bruce Foulke, American Heritage's President & CEO. "Being a part of the community is a focal point of our mission at American Heritage, and this free community event has become a holiday traditional for families in the Greater Philadelphia Area. We appreciate the residents of the community who came to celebrate with us, and thank them for their gifts and contributions to the members of our community in need."
Throughout December, members of the community are invited to stroll the American Heritage campus on Red Lion Road to enjoy the 365,000 holiday lights and two 40-foot trees. For 13 years, American Heritage has provided this delightful holiday display to the public to share the holiday spirit with the community.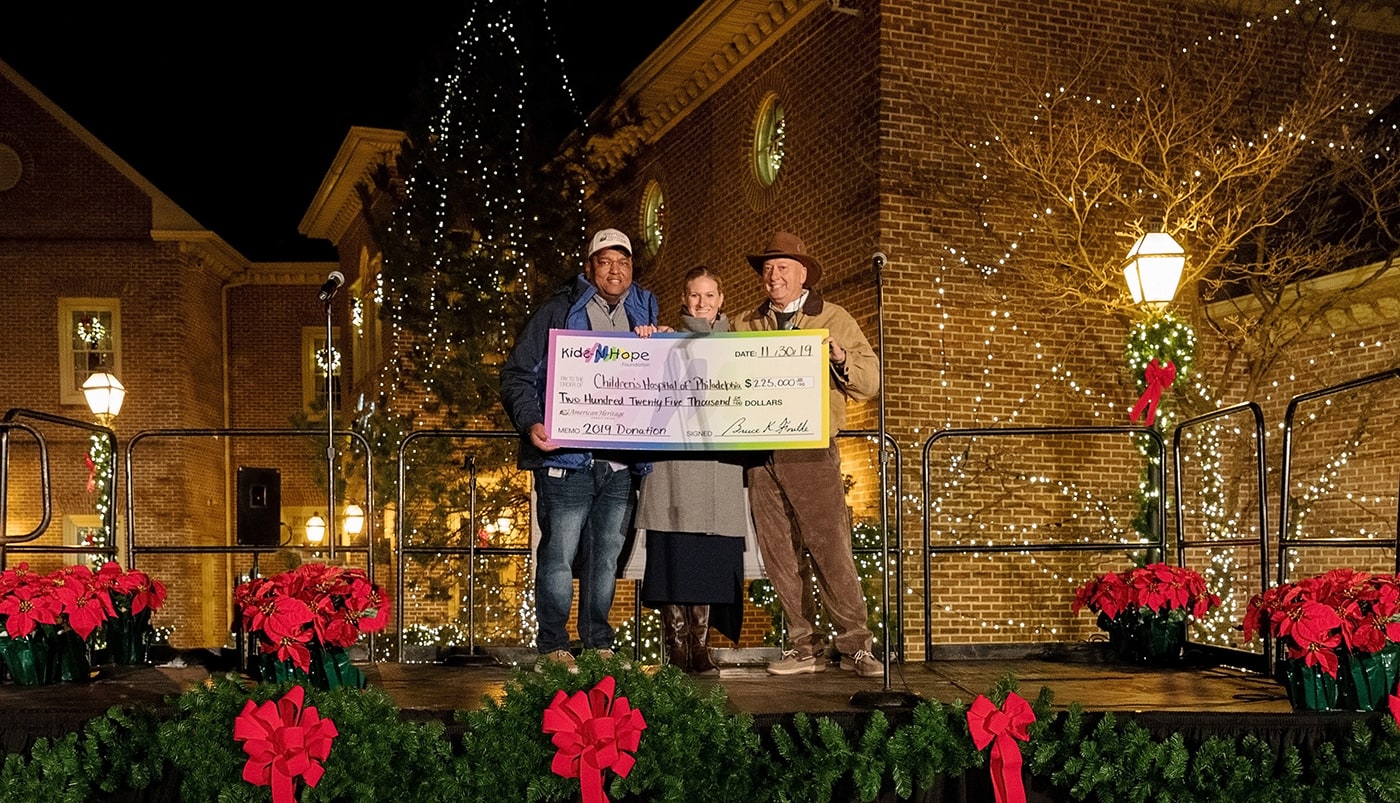 Pictured left to right: Dorian Smith, Senior Vice President of Business Development at American Heritage Credit Union, Bridget Welz, Assistant Director of Corporate Annual Giving at the Children's Hospital of Philadelphia, and Bruce Foulke, President & CEO of American Heritage Credit Union.