American Heritage Credit Union Receives MIC Awards For Outstanding Marketing Achievements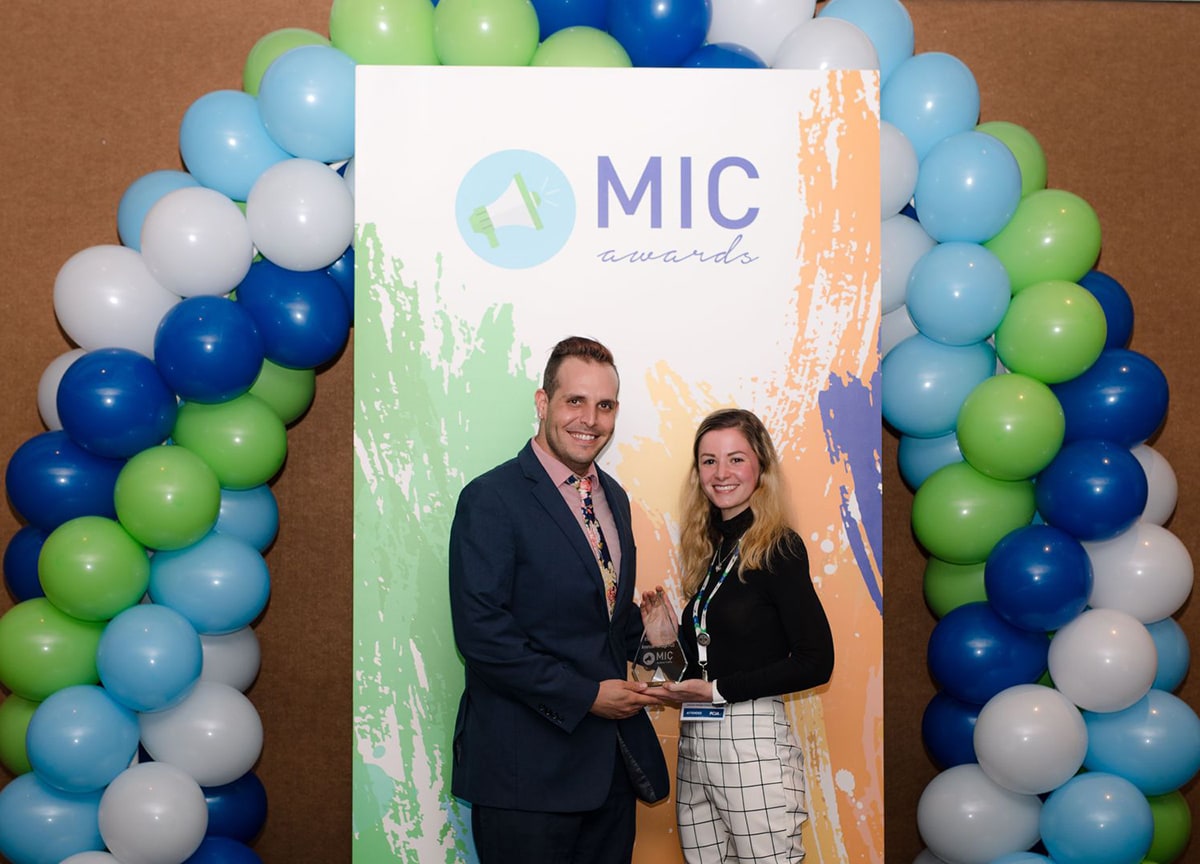 American Heritage was recently honored with two Marketing MIC Awards from the Pennsylvania Credit Union Association ("PCUA") under the categories of "Excellence in Digital Marketing" and "Best Branding/Corporate Identity." The awards, which recognize a multitude of outstanding marketing achievements in the credit union industry, were presented by the PCUA during their Evoke Marketing Conference. Marketers from credit unions across the Commonwealth of Pennsylvania came together on October 16 – 17, 2019 in Harrisburg, PA to learn from marketing authorities as they shared their expertise on everything from branding and market research to compliance and creating earned media.
"I am extremely proud of the American Heritage Marketing team for being recognized for their creativity and statistical success at the state level," states Mike Dinneen, American Heritage's Vice President of Marketing. "I'm honored that the PCUA and our peers have recognized American Heritage as one of the most innovative Marketing teams in the credit union industry. American Heritage is also pleased to leverage the educational resources at the annual Evoke Conference in our efforts to apply latest trends in both informing and educating our members on the best services that meet their needs, as well as risk management."
Left to right: Adam Ortiz, American Heritage's Senior Graphic Designer, and Holly Benedetto, American Heritage's Digital Marketing and Communications Specialist.
About American Heritage Credit Union
American Heritage Credit Union is a $2.6 billion, member-owned financial cooperative serving more than 800 Workplace Partners and more than 190,000 members, with more than 35 locations across Philadelphia, Bucks, Montgomery, and Camden Counties. Founded in 1948, American Heritage Credit Union is now one of the 100 largest credit unions in the United States and has been named a Best-in-State Credit Union by Forbes. For more information about American Heritage Credit Union please visit AmericanHeritageCU.org.