American Heritage Credit Union Named to Credit Union Journal's 2019 Best Places to Work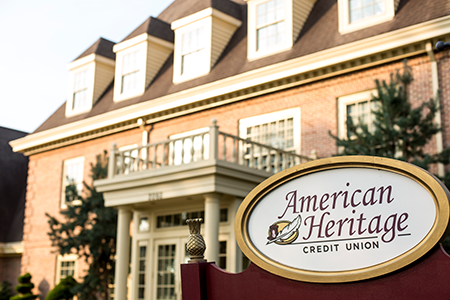 American Heritage has been named one of the 2019 Best Credit Unions to Work For. Credit Union Journal has partnered with Best Companies Group to identify companies across the nation that have excelled in creating quality workplaces for employees.
This survey and awards program is designed to identify, recognize and honor the best credit unions. The 2019 list is made up of 50 credit unions. The full Best Credit Unions to Work For list is featured at CUJournal.com.
"We are incredibly honored that American Heritage is recognized with this prestigious award," said Flora Caranci, American Heritage's Senior Vice President of Human Resources. "The satisfaction of our employees is a goal we strive to achieve every day. Our team members deserve a tremendous amount of praise for cultivating the inspiring culture that American Heritage exudes. We are proud that our employees are rooted in American Heritage's mission and values, and simultaneously bring their unique personalities and perspectives to define American Heritage while serving our community."
"Credit unions, deservedly, are recognized for their commitment to the communities they serve," said Aaron Passman, Editor in Chief of Credit Union Journal. "Our annual ranking recognizes those that go above and beyond in terms of their employees' job satisfaction, career development and personal growth."
Determining the Best Credit Unions to Work For involved a two-step process. The first consisted of evaluating each participating credit union's workplace policies, practices, and demographics. This part of the process was worth approximately 25% of the total evaluation. The second consisted of employee surveys aimed at assessing the experiences and attitudes of individual employees with respect to their workplace. This part of the process was worth approximately 75% of the total evaluation. The combined scores determined the final ranking.
To be considered for participation, credit unions had to have at least 25 employees working in the U.S. and been in business a minimum of one year. Best Companies Group managed the registration and survey process and also analyzed the data and to determine the final ranking.
For more information on the Best Credit Unions to Work For program, visit www.BestCreditUnionstoWorkFor.com.
About American Heritage Credit Union
American Heritage Credit Union is a $2.6 billion, member-owned financial cooperative serving more than 800 Workplace Partners and more than 190,000 members, with more than 35 locations across Philadelphia, Bucks, Montgomery, and Camden Counties. Founded in 1948, American Heritage Credit Union is now one of the 100 largest credit unions in the United States and has been named a Best-in-State Credit Union by Forbes. For more information about American Heritage Credit Union please visit AmericanHeritageCU.org.