American Heritage Credit Union's President & CEO Gives Presentation at the Nepal Federal of Savings & Credit Cooperative Unions LTD CEO Summit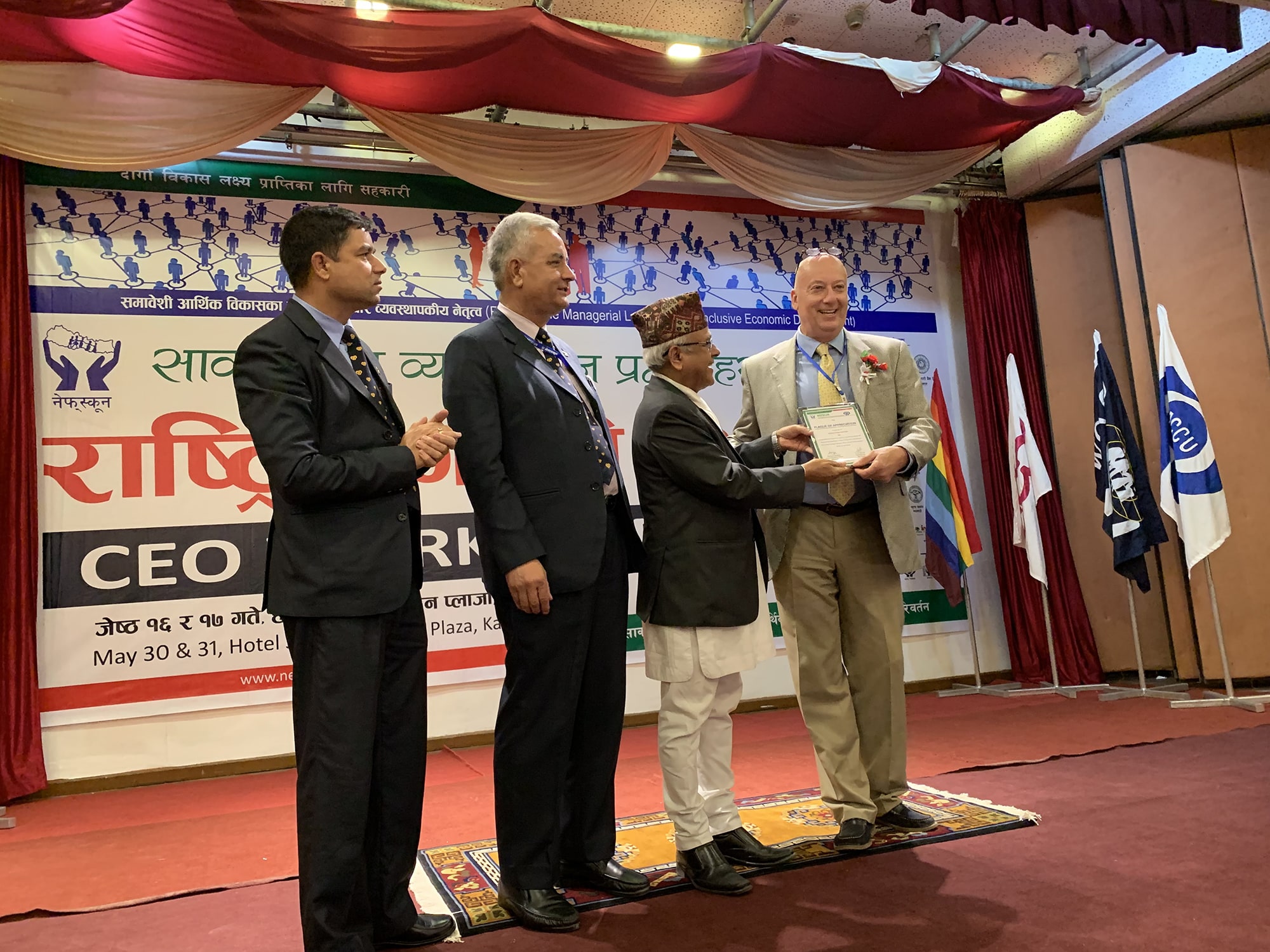 American Heritage's President & CEO, Bruce K. Foulke, was invited by the World Council of Credit Unions (WOCCU) to speak at the Nepal Federation of Savings & Credit Cooperative Unions Ltd. (NEFSCUN) CEO Summit 2019 Conference, held in May.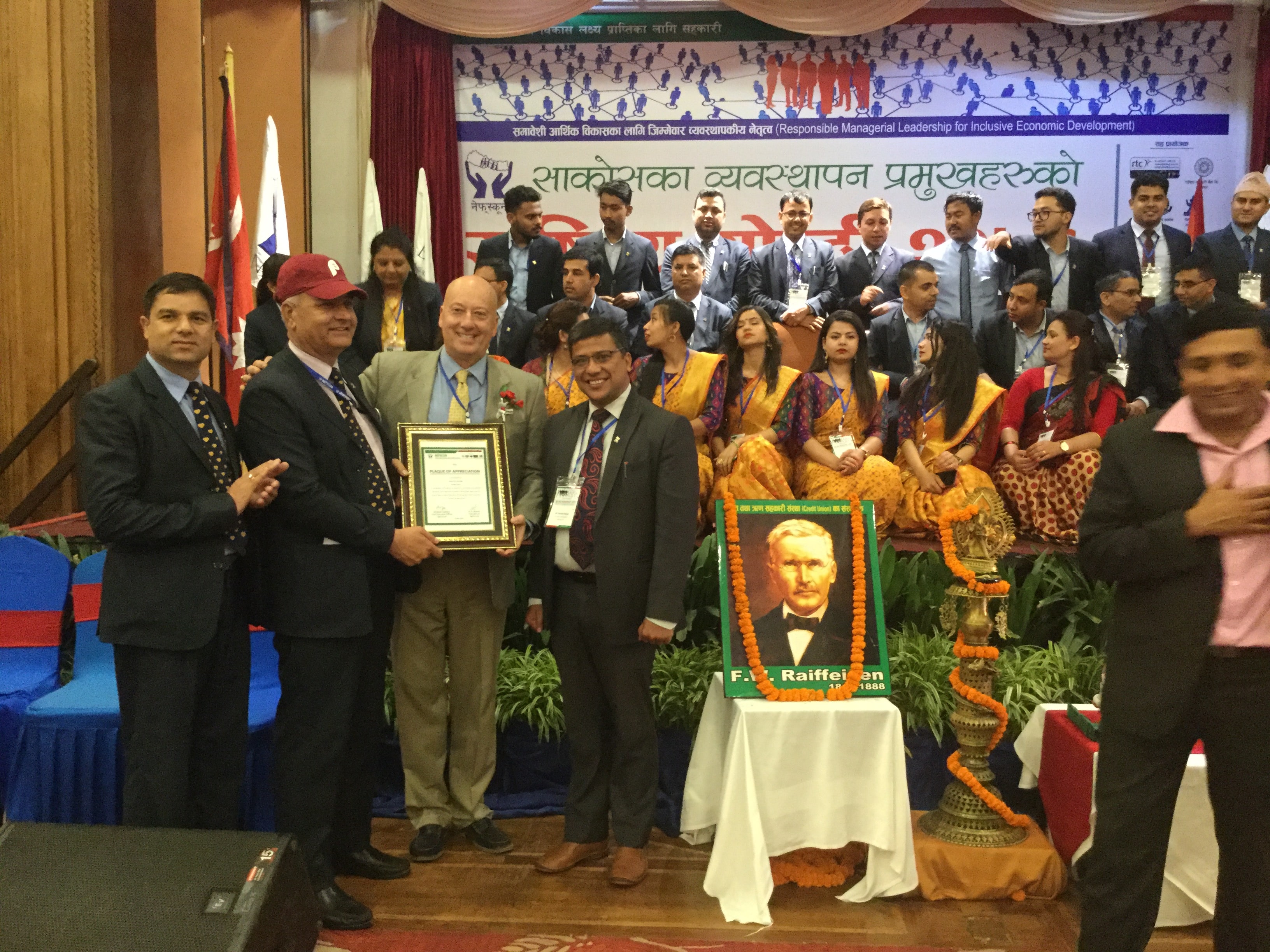 Over 600 Savings and Credit Co-Operative Society (Credit Union are known by this title in other parts of the world, shortened to SACCOs) managers, regulators, central bank and global economic development leaders attended this conference. Foulke spoke to the topic of "Management Excellence: Steps and Strategies", which supports the growth and development of SACCOs movement in Nepal.
In addition to attending and leading workshops during the conference, Foulke toured Nepal and met with merchants and business leaders and discussed global economic issues.
"The Credit Union movement is a global initiative and there are countries throughout the world that request our guidance and partnership," states Foulke. "I'm honored for the invitation extended by NEFSCUN's CEO, Shivajee Sapkota, Chairperson, D.B. Basnet and Chairman of National Cooperative Federation Ltd., Keshab. I am humbled to have been chosen as a a global ambassador for the credit union movement. Credit unions play such an important role in creating economic development around the globe, and I am proud to help facilitate WOCCU's philosophy of helping international communities learn and embrace their local credit unions to further this cause."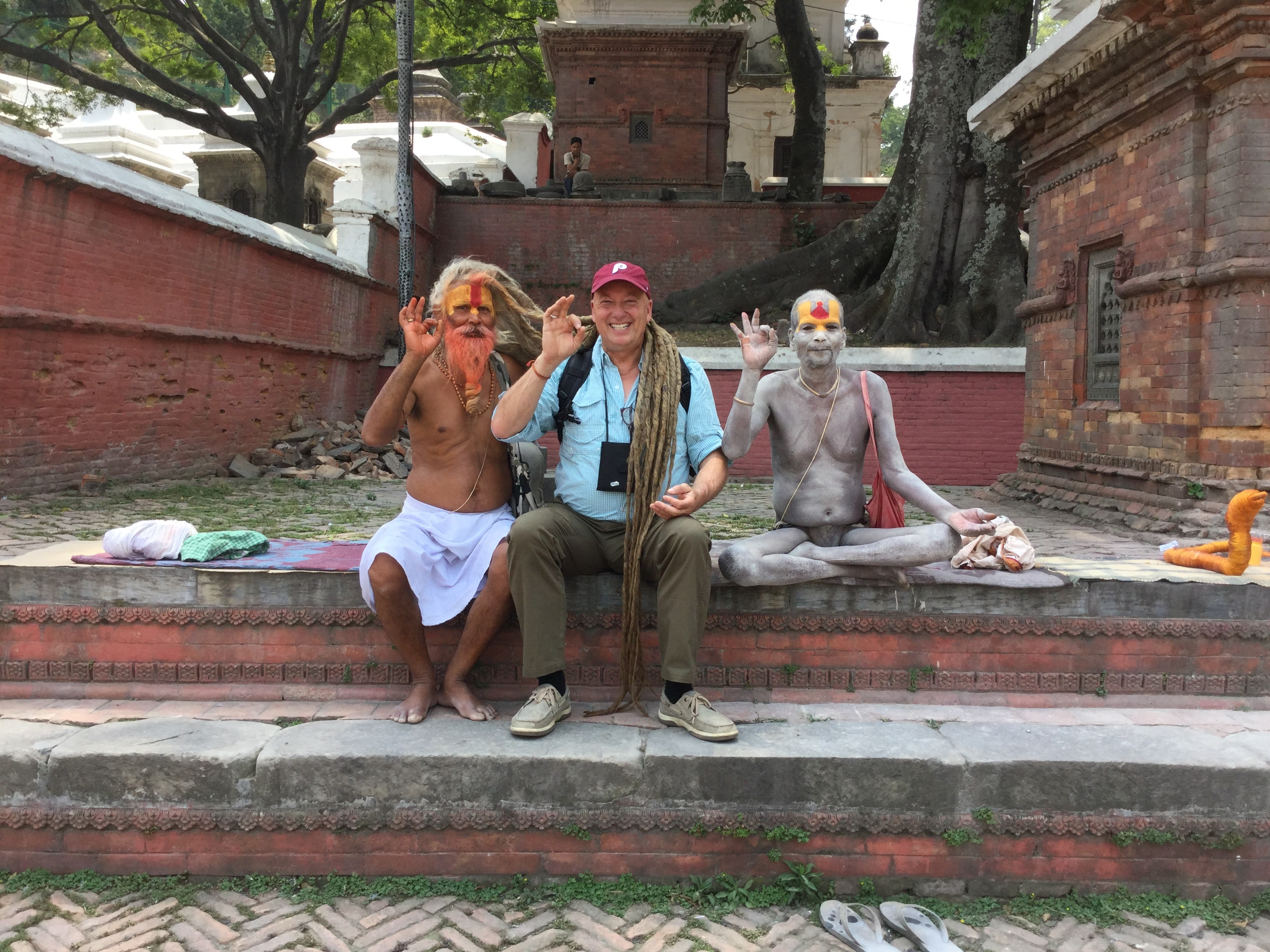 A champion of supporting credit unions throughout the world, Foulke served on the WOCCU Board and the WOCCU Foundation from 2012 to 2017. He also served as the Treasurer for both organizations and chairman of the Audit and Finance Committee. With Bruce's encouragement as Chairman of the Pennsylvania Credit Union League, he negotiated an agreement in 1999 with the Kenya Credit Union Association and the Pennsylvania Credit Union Association that they would work together on charitable and economic development endeavors. Foulke has facilitated learning sessions at American Heritage in Philadelphia for more than 60 credit unions officials and delegates from other countries, sharing policies, best practices, board training courses and product knowledge.
"Through Bruce's efforts at the local, state, national and global level, he has both embodied and influenced the idea of credit unions helping other credit unions in their mission to improve the communities that they serve, and we are proud of the impact that he and American Heritage have had on the global credit union movement," stated American Heritage Director and Board Chairman Gary W. Gary J. Weyhmuller."
About American Heritage Credit Union
American Heritage Credit Union is a $2.6 billion, member-owned financial cooperative serving more than 800 Workplace Partners and more than 190,000 members, with more than 35 locations across Philadelphia, Bucks, Montgomery, and Camden Counties. Founded in 1948, American Heritage Credit Union is now one of the 100 largest credit unions in the United States and named the # 1 credit union in the state of Pennsylvania by Forbes. For more information about American Heritage Credit Union please visit AmericanHeritageCU.org.