American Heritage Credit Union and Entercom Philadelphia's 98.1 WOGL Present 16th Annual Car Show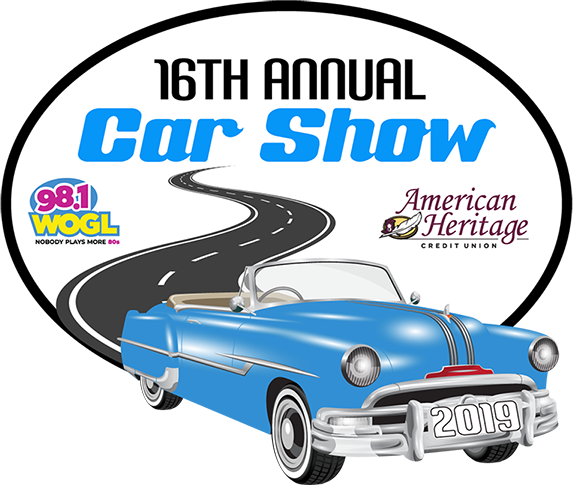 American Heritage and Entercom Philadelphia's 98.1 WOGL (WOGL-FM) present the 16th Annual Car Show on Saturday, May 18, 2019. 98.1 WOGL will broadcast live from this family-friendly event.
The broadcast schedule is as follows:
10:30 a.m. to 12:30 p.m. ET – Frank Lario and Marilyn Russel
12:30 p.m. to 3:00 p.m. ET – Nicky G.
The event will also include hundreds of cars on display, food, a family-fun zone that will feature a rock-climbing wall, axe throwing, a bouncy house, games, a petting zoo, and a craft show. The car show will take place from 10:00 a.m. to 3:00 p.m. ET (Rain Date: Sunday, May 19th) at 2060 Red Lion Road, Philadelphia, P.A. Registration begins at 9:00 a.m. ET the day of the show. All cars must be registered by 9:30 a.m. ET to participate.
Trophies will be given to best of show in Antique, Modern, Muscle, Street, Stock, Modified, and Imports All car clubs are welcome to participate. All car registration proceeds benefit the Kids-N-Hope Foundation. Organized in 1996, The Kids-N-Hope Foundation supports children's programs at area hospitals. The foundation has donated more than $1.5 million dollars to the Children's Hospital of Philadelphia in support of their Music Therapy Program and other area-hospitals in American Heritage's Workplace Partner Program. For more information, please visit kidsnhope.org.
98.1 WOGL is a part of Entercom, a leading American media and entertainment company and one of the two largest radio broadcasters in the country.
CONTACT:
Dorian Smith
Vice President of Business Development, American Heritage Credit Union
215-817-6406
dsmith@amhfcu.org
Ashley McLaughlin
General Sales Manager, Entercom
610-822-1378
ashley.mclaughlin@entercom.com
About American Heritage Credit Union American Heritage Credit Union is a $2.5 billion, member-owned financial cooperative serving more than 800 Workplace Partners and more than 190,000 members, with more than 35 locations across Philadelphia, Bucks, Montgomery, and Camden Counties. Founded in 1948, American Heritage Credit Union is now one of the 100 largest credit unions in the United States and named the # 1 credit union in the state of Pennsylvania by Forbes. For more information about American Heritage Credit Union please visit AmericanHeritageCU.org.