American Heritage Credit Union Celebrates its 24th Annual Employee Appreciation Day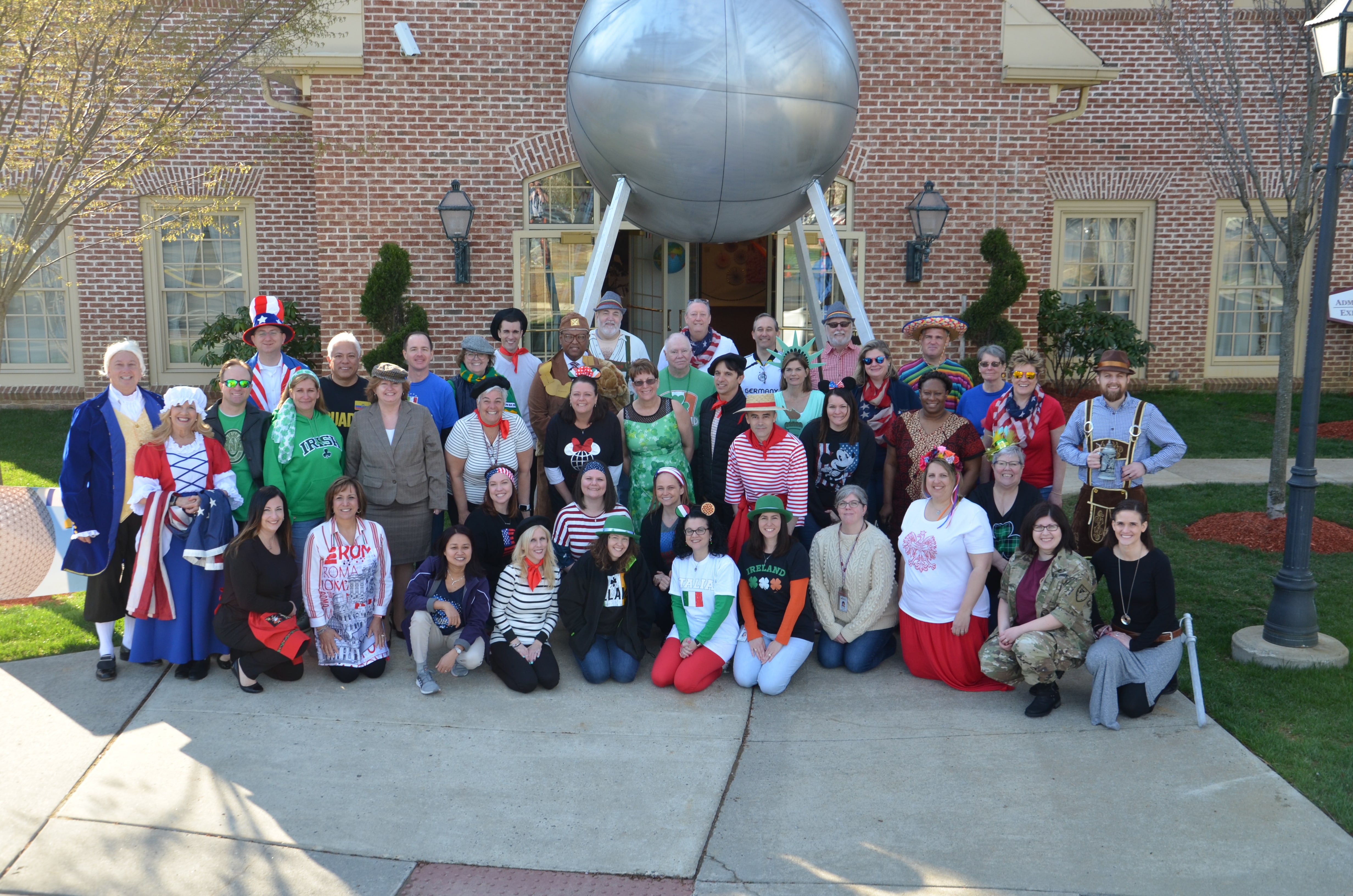 American Heritage Credit Union (American Heritage), recognizing the vital role that employees play in providing outstanding service to its members, held its 24th Annual Employee Appreciation Day on Wednesday, April 10 by transforming its campus into a "Disney's Epcot" theme.
From lederhosen to French berets, the Management Team greeted each employee individually as they arrived for work, while donning traditional attire of each employee's background and heritage. Throughout the day, employees enjoyed fun and games while competing for the title of "Employee Appreciation Day Champions". The Credit Union's Management Team cooked and served lunch to all 345 employees on the main campus. The day before, the Management Team personally delivered lunch to all other 34 branch locations. "We want all of our team members to feel the appreciation for a job well done, throughout the year," stated Flora Caranci, American Heritage's Senior Vice President of Human Resources.
"The Board of Directors and the Management team of American Heritage are incredibly grateful for the contributions that our employees make each day," stated Bruce Foulke, President & CEO of American Heritage Credit Union. "The hard work and dedication of our employees are the backbone of the outstanding service that we proudly provide our members, as well as the many services we provide to our communities. We are also proud that we are able to cultivate a culture that celebrates the diversity of our employees."
About American Heritage Credit Union
American Heritage Credit Union is a $2.5 billion, member-owned financial cooperative serving more than 800 Workplace Partners and more than 185,000 members, with more than 35 locations across Philadelphia, Bucks, Montgomery, Delaware and Camden Counties. Founded in 1948, American Heritage Credit Union is now one of the 100 largest credit unions in the United States and named the # 1 credit union in the state of Pennsylvania by Forbes. For more information about American Heritage Credit Union please visit AmericanHeritageCU.org.