American Heritage Credit Union Chairperson Cecilia B. Grady Announces Retirement from Board After 42 Years of Service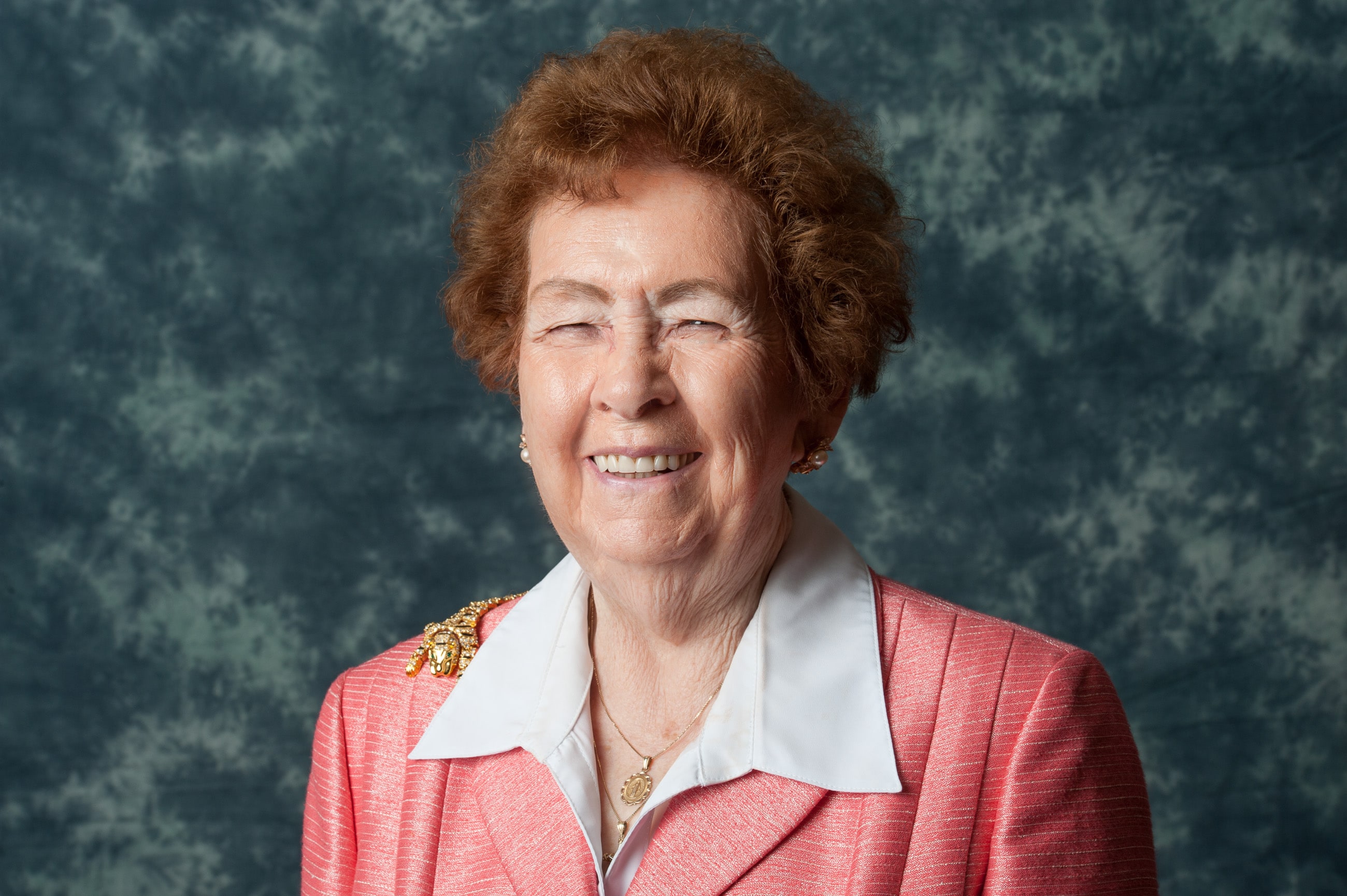 Cecilia B. "Ceil" Grady has announced her retirement from the American Heritage Credit Union ("American Heritage") Board of Directors at this year's Annual Meeting on April 16, 2019. A Board member since 1977, Ms. Grady had served as the Chairperson of American Heritage Credit Union since 1987. Most recently, she served on the ALCO, Delinquency, Education, Budget, Personnel, Planning, and Supervisory Committees.
"When Ceil first joined the American Heritage Board of Directors, we were known as Budd Workers Federal Credit Union, with one location, $4 million dollars in assets and 4,000 members," stated American Heritage President & CEO Bruce K. Foulke. "We are proud that American Heritage was one of the first financial institutions in the United States to elect a woman to serve as Board Chairperson," added Foulke. "Under Ceil's leadership, we have become one of the largest, fastest-growing and most respected financial institutions in our region. We are now a $2.5 billion asset credit union, with nearly 200,000 members and more than 35 branches. Ceil always ensured that American Heritage's employees and members alike had the best resources available to help deliver the Credit Union's mission."
"Ceil has always remained focused on the core mission of credit unions, which is 'people helping people'. Her dedication to financial literacy, education, and member satisfaction will be her legacy," stated American Heritage's newly-elected Chairperson, Gary Weyhmuller. "On behalf of the Board, we are eternally grateful for Ceil's impact on our Credit Union, our members and our community."
American Heritage Credit Union recently announced the Cecilia B. Grady Annual Scholarship Program, which awards partial scholarships to 30 members who will be attending college. The Credit Union also announced that its newly-constructed learning and community center at its Red Lion Road Campus in Philadelphia will officially be dedicated as the "Cecilia B. Grady Community Room". The Credit Union anticipates that this facility will host nearly 300 free seminars, financial literacy workshops and community meetings on an annual basis. "We are pleased that our scholarship and our Community Room programming will bear Ceil's name, as a legacy and testament to the influence that she has had in our region," stated Foulke.
Ms. Grady is a graduate of the Penn State Credit Union Institute and the Penn State Management School. She has also completed the National Credit Union Volunteer Achievement Program and has attended many seminars related to her position as Chairperson of the Board. Ms. Grady is retired from Transit America (Budd Company) where she worked for nineteen years as a supervisor.
"I have been blessed to have been part of such an impactful organization here at American Heritage," stated Ms. Grady. "During my tenure, our Board and our Management have always understood the meaningful role that our Credit Union plays in improving both the lives of our members, as well as the neighborhoods where they live and work. Despite all of our growth, American Heritage is more focused than ever on delivering its mission to our community. I am sincerely appreciative of the members, employees and past and present Board members at American Heritage for the opportunity to have served the Credit Union movement."
About American Heritage Credit Union
American Heritage Credit Union is a $2.5 billion, member-owned financial cooperative serving more than 800 Workplace Partners and more than 185,000 members, with more than 35 locations across Philadelphia, Bucks, Montgomery, Delaware and Camden Counties. Founded in 1948, American Heritage Credit Union is now one of the 100 largest credit unions in the United States and named the # 1 credit union in the state of Pennsylvania by Forbes. For more information about American Heritage Credit Union please visit AmericanHeritageCU.org.