American Heritage Credit Union Earns Regional & National Recognition for Excellence in Credit Union Marketing & Community Outreach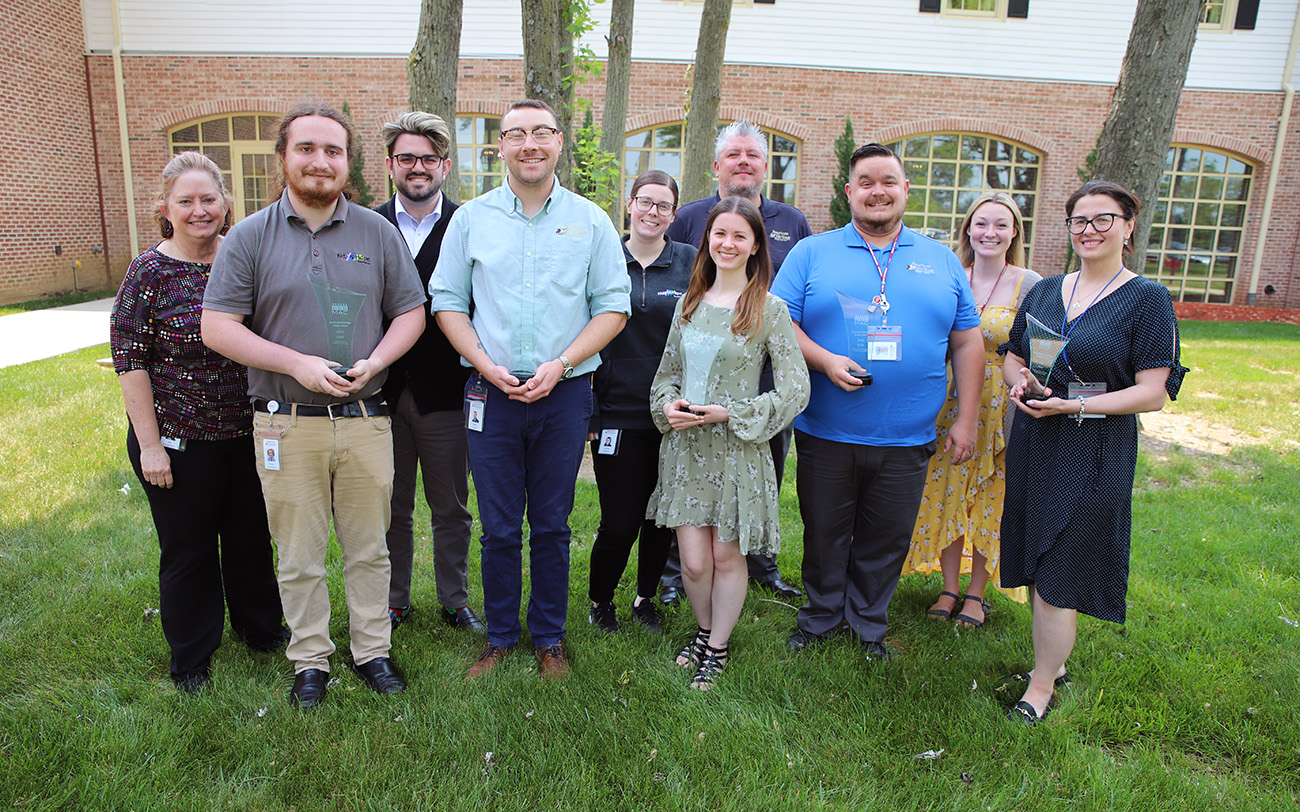 American Heritage Credit Union was recently honored nationally by the Marketing Association of Credit Unions and regionally by the Philadelphia Direct Marketing Association with multiple honors for excellence in member communications and marketing strategy.
The Marketing Association of Credit Unions hosts the MAC Awards and Conference each year to award excellence in Credit Union Marketing, Business Development initiatives, and community engagement. This year, American Heritage's First-Time Homebuyers Segment Marketing was a runner-up for the MAQUEE Award, or the MAC Awards' Best in Show.
Additionally, American Heritage received five MAC awards for the following categories for organizations $1 Billion and Greater:
Gold Business Development Award for the Business Development Efforts
Gold Electronic Marketing Award for the Loan Abandonment Email Series
Gold Member Segment Program Award for the First-Time Homebuyer Campaign
Gold Website Award for the 2022 Website Refresh
Silver Online and Print Advertising Award for Digital Advertising Campaign
The Philadelphia Direct Marketing Association holds the Benny Awards each year to award outstanding direct response marketing as well as digital communications throughout the Greater Philadelphia region. American Heritage was honored with the People's Choice Award, which is chosen by a select group of leaders in the industry and is a prestigious recognition that reflects popularity, appeal, and marketability in the direct marketing industry of Philadelphia and the Delaware Valley.
American Heritage also received an additional six Benny Awards for the following categories:
Creative Only Website for American Heritage's Learning Center
Digital Landing Pages for Workplace Partner Program Geofencing and Landing Pages
Digital Outdoor Displays for inLighten Display Screens
Digital SEO/SEM for Digital Advertising
Digital Video for Drive-Thru Grand Illumination Video Series
Fundraising/Nonprofit: Integrated Media for Donations for Ukraine
"As a member-owned credit union, we always strive to provide outstanding, personalized communications, business partnerships, and financial wellness," stated Mike Dinneen, Senior Vice President of Marketing & Business Development at American Heritage. "We are honored to be recognized by our peers in the Credit Union Movement, as well as regionally by some of the most respected brands in the Philadelphia area, as we share the American Heritage story with the greater community and the members we serve."