American Heritage Recognized with 13 Awards by Public Relations Society of America, Philadelphia Chapter and Web Marketing Association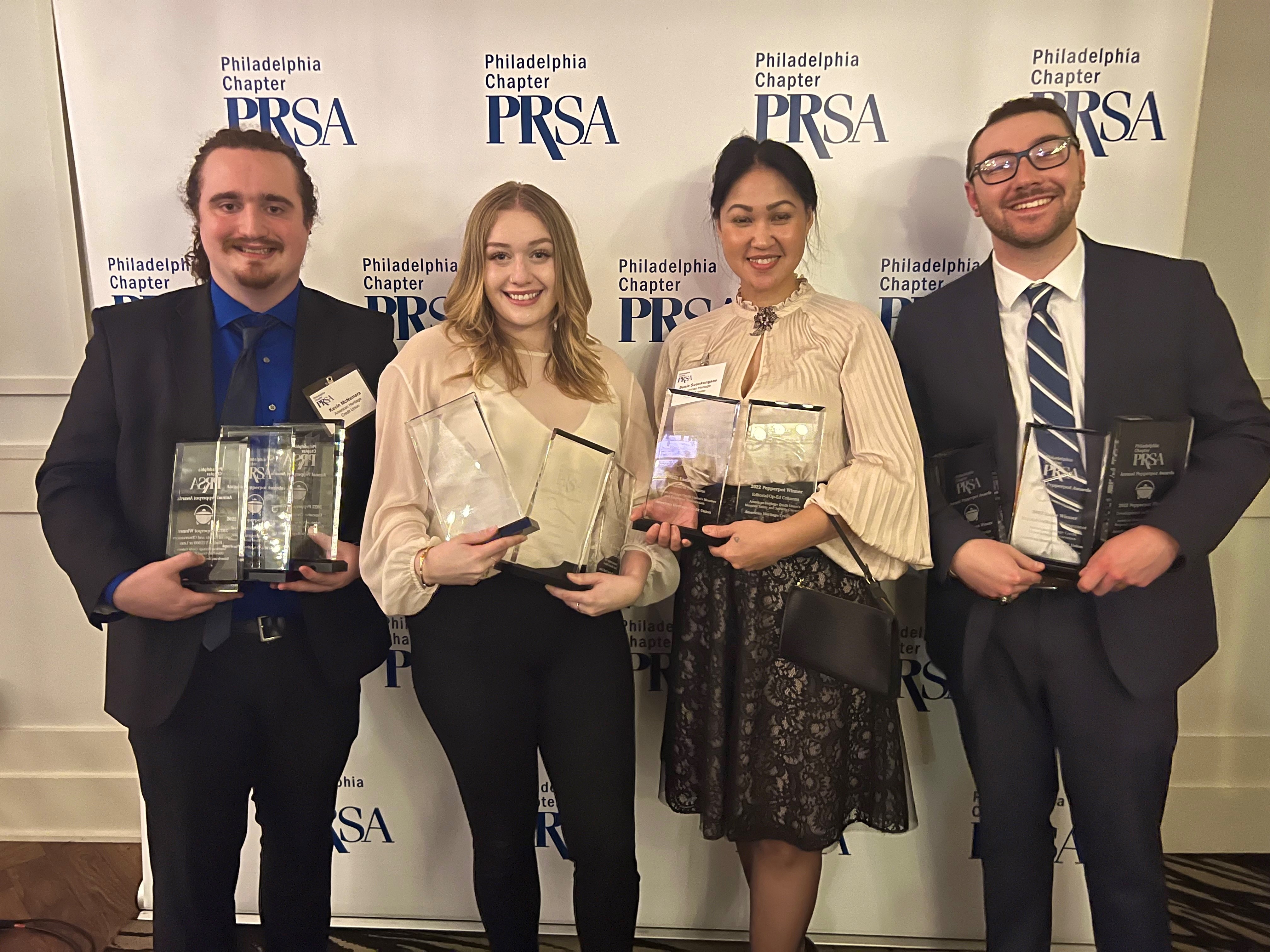 American Heritage Credit Union was recently honored locally by the Philadelphia Chapter of the Public Relations Society of America with multiple honors for excellence in public relations and marketing. American Heritage was also honored nationally for the American Heritage Mobile Website by the Web Marketing Association, which recognizes industry bests in mobile websites, responsive websites and mobile apps.
The Philadelphia Chapter of PRSA annually awards organizations throughout the region in more than 30 categories ranging from social media, brand management, events and beyond. The top average score in each category earns a Pepperpot award. The second highest scoring entry in each category under the same criteria will receive the Ladle award. American Heritage received a total of 11 awards from PRSA.
American Heritage received six Pepperpot Awards in the following categories: Special Events and Observances - Budget $15,000 or Less for their Drive-Thru Grand Illumination, Development or Fundraising for the Rhapsody & Rhythm Walk-A-Thon, Editorial/Op-Ed Columns for Member Safety and Security, Social Media Campaign for Financial Wellness, Social Media Platform for American Heritage's Social Platforms, and Executive Communications for their Ukrainian Relief Efforts.
American Heritage received five Ladle Awards in the following categories: Reputation/Brand Management for Complete Campaign, Influencer Programs for Employee and Member Testimonials, Content Marketing (Not-for-Profit) for Financial Wellness, Shoe-String Budget Campaign for Rhapsody & Rhythm Walk-A-Thon, and Website.
Additionally, American Heritage's Mobile Website was honored for second year in a row by the Web Marketing Association for Best Credit Union Mobile Website and Best Financial Services Mobile Website. The Web Marketing Association holds its annual MobileWebAward Competition for those involved in developing mobile web sites and apps and are judged on all aspects of the mobile web development including creativity, impact, and interactivity.
"We are a member-owned credit union and continuously strive to provide our members and our community partners with innovative methods and personalized communications," stated Bruce K. Foulke, President & CEO of American Heritage. "We are honored to be recognized for our communications efforts as well as our overall brand and marketing throughout the Philadelphia region. Our success in communicating with our member and community stakeholders plays a significant role in strengthening these successful partnerships."