The Kids-N-Hope Foundation's 27th Annual Golf Classic Raises Record $155,000; Foundation Formally Kicks Off $1.9 Million Pledge to Children's Hospital of Philadelphia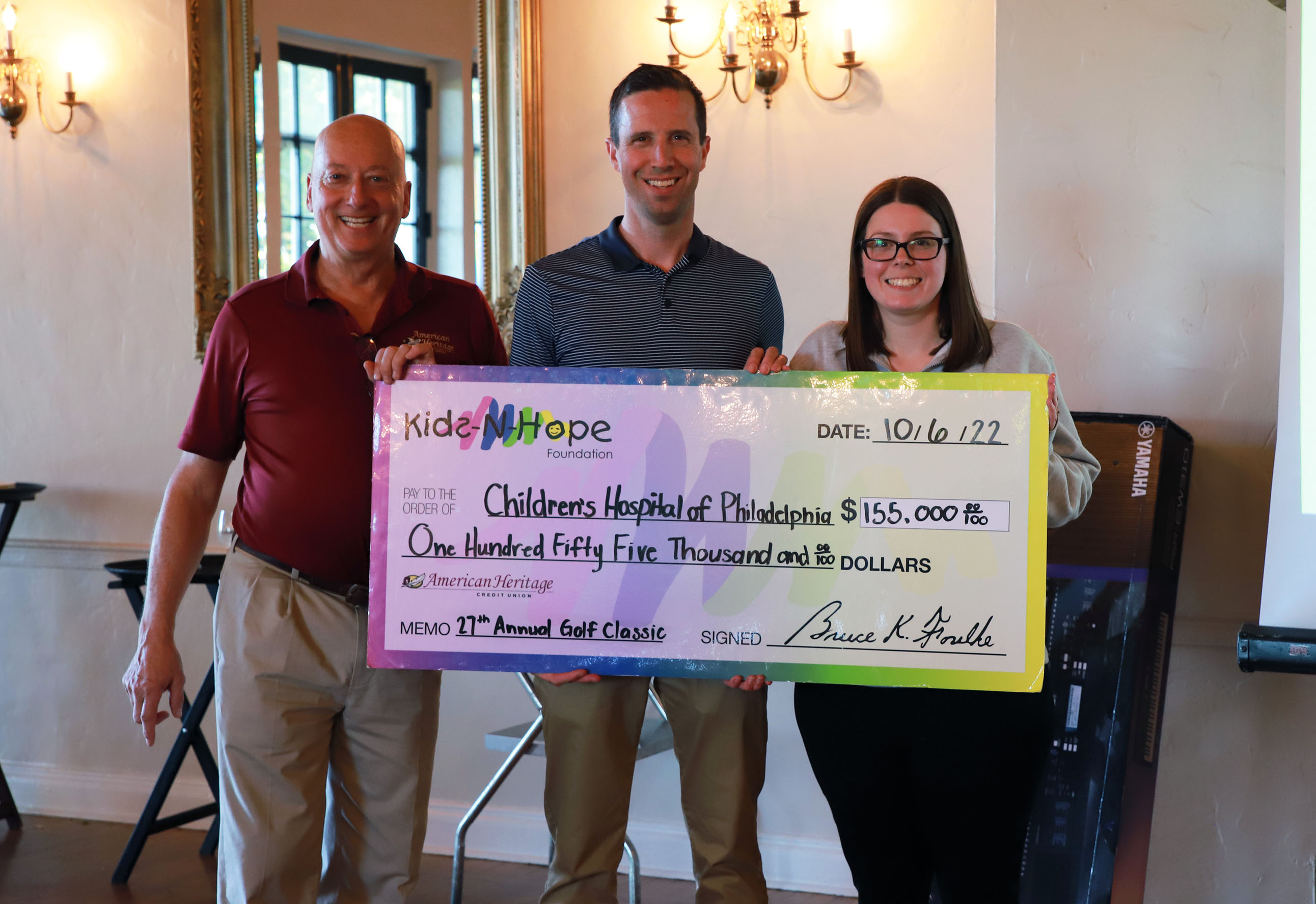 The Kids-N-Hope Foundation raised a record $155,000 during its 27th Annual Golf Classic event at the Huntingdon Valley Country Club on Thursday, October 6. The event's volunteer staff and golfers enjoyed an afternoon on the greens and ended the day with an Awards Banquet and Silent Auction event. The annual golf outing serves as one of the signature fundraising and recognition events for The Foundation to support music therapy programs and other child life services. More than 170 golfers came out for the day and enjoyed friendly competitions in various skills contests, which awarded winners in the Longest Drive, Putting Contest and the Closest to the Pin.
In addition, the Foundation has announced an additional five-year, $1.925 million pledge to Children's Hospital of Philadelphia. Since its inception, the Foundation has already contributed over $2 million to CHOP's music therapy programs. "Within the next five years, the Foundation will have contributed over $4 million to pediatric music therapy causes at CHOP," stated the Foundation's Founder and Chairman Bruce K. Foulke. "We are deeply appreciative of all our sponsors, business partners, credit union partners and members, and event participants for their support of our Golf Outing and their unwavering dedication to the mission of the Kids-N-Hope Foundation. Because of this support, we are able to impact the children and their families for many years to come."
During the awards banquet, the Foundation also presented CHOP with a brand-new piano keyboard and accessories for the Music Therapy Program and its patients. The keyboard was donated to The Foundation by the band Coldplay and Live Nation during the band's recent show in Philadelphia, PA.
To learn more about the Kids-N-Hope Foundation and its upcoming events, visit www.KidsNHope.org.