How American Heritage Credit Union is Preparing for a Potential Pandemic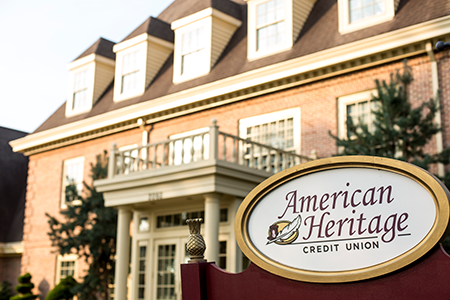 Tips for Members on How to Ensure Safe Access to Your Financial Needs

The recent outbreak of the Coronavirus has the public concerned about a potential pandemic and the impact it could have on daily financial transactions. We would like to reassure you that the health, safety and service of our members and associates is always our top priority. As such, American Heritage Credit Union has updated our business continuity plans and is taking precautions to deliver on these priorities and ensure stability should there be a global or local interruption of commerce.
What American Heritage Credit Union is Doing:

We continually disinfect our branches and offices, including door handles and countertops.
Our employees may use sanitary gloves when handling transactions as a precaution.
We routinely conduct Business Continuity and Disaster Recovery exercises to ensure that we can maintain successful operations and member service.
We are providing hand sanitizer at all branch locations so that members can help prevent the spread of germs when transacting.
What Steps You Can Take to Manage Your Finances:
Take advantage of our Online Teller and Mobile Teller app — you can easily check balances, make transfers and pay bills through these free tools, without having to leave your home or come to a branch.
With our mobile app, you can perform a variety of transactions, including mobile deposit of checks, remote bill payment and transfers. You can load your debit or credit card into Apple Pay, Google Pay or Samsung Pay, and simply use our tap and go mobile wallet at accepting retailers. This can avoid having to use your card or keypads in public locations.
Activate your eStatements if you have not already and reduce your exposure to mail flow and related contamination risks.
Be sure to wash your hands thoroughly with soap or sanitizer before and after any money transactions, including currency exchange or payments, card usage, and ATM transactions.
Members can always apply for loans and open shares remotely through our website, Online Teller and Mobile Teller channels.
With a heightened pandemic threat, comes the elevated potential of scams. If anyone contacts you purporting to be from any agency or financial institution and asks for your personal information, please be diligent and do not share any account, social security, password or other personal identification details.
Additional Resources and Tips

The following Federal websites are continuously providing updates on the current state of the Coronavirus.
Centers for Disease Control and Prevention - www.cdc.gov
World Health Organization – www.who.int
OSHA – Safety and Health Topics www.osha.gov
Additionally, the CDC always recommends everyday preventive actions to help prevent the spread of respiratory diseases, including:
Avoid close contact with people who are sick.
Avoid touching your eyes, nose, and mouth; if coughing or sneezing, cover with a tissue.
Stay home when you are sick.
Clean and disinfect frequently touched objects and surfaces using a household cleaning spray or wipe.
Avoid crowded areas and maintain a distance at least three feet from anyone who is coughing or sneezing.
Wash your hands often with soap and water for at least 20 seconds after going to the bathroom; before eating; and after blowing your nose, coughing, or sneezing.
In the event that our locations have alternate accessibility or hours, please visit our website and social media channels regularly for more information. As always, please contact us at 215-969-0777 if you have any questions.
Thank you for choosing American Heritage Credit Union.