American Heritage Credit Union Spirit Of Giving Food Drive Contributes Over $52,000 And Donates Over 8,000 Pounds Of Food To Organizations And Families Across Philadelphia, Montgomery, Bucks And Camden Counties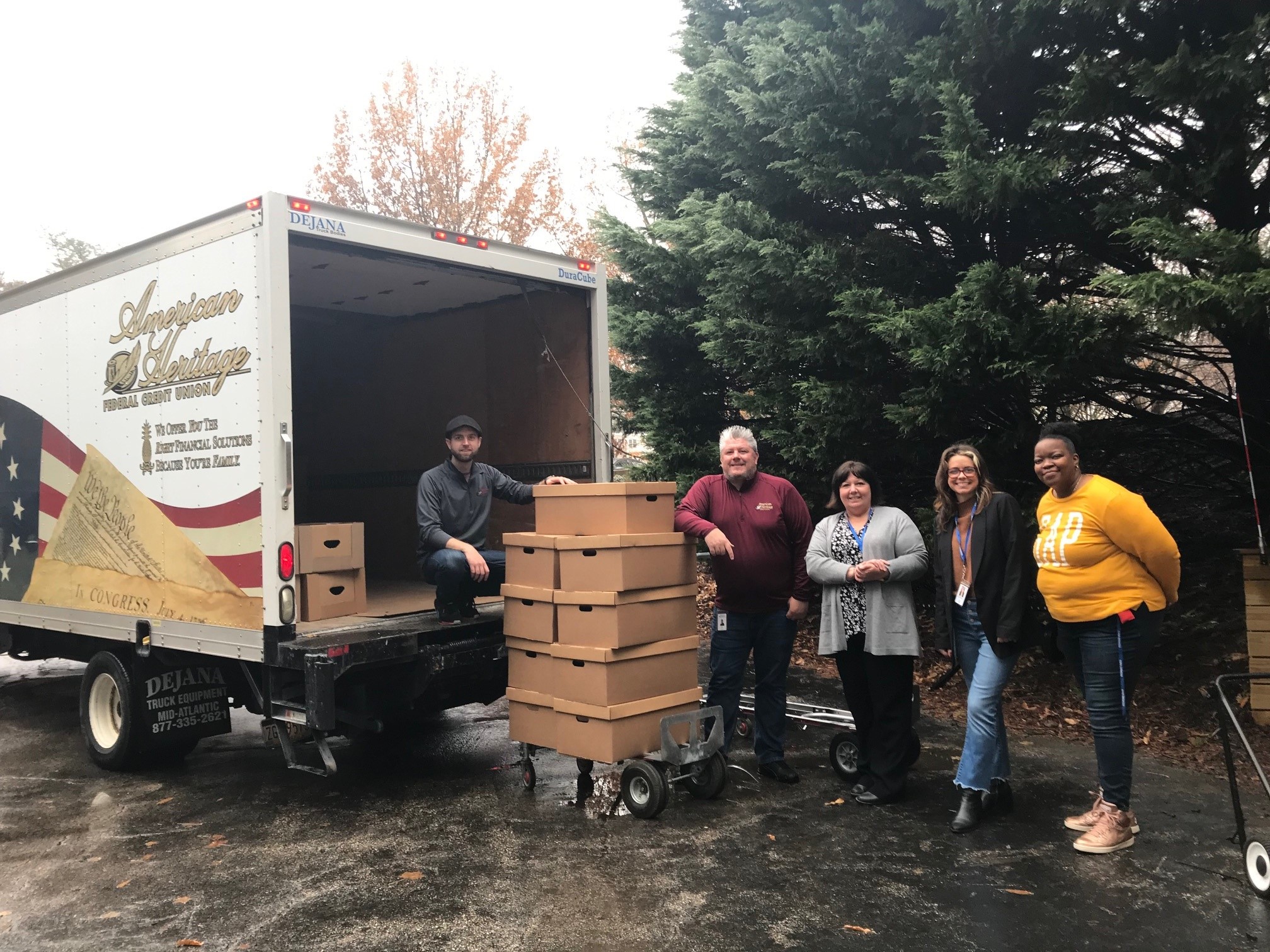 American Heritage Credit Union employees and members collected over 8,000 pounds of food and donated $22,000 to various charities and organizations in the community during its ninth annual Spirit of Giving Food Drive. Additionally, over 300 meals and $30,000 worth of $100 visa gift cards were donated to help local families this season as well.
Nonperishable goods are traditionally in a higher demand during the holiday season. Coupled with supply chain and inventory challenges, American Heritage set an aggressive goal of collecting food donations throughout October and November to ensure that organizations in our community were able to continue providing necessary meals and nourishment to local families. Thanks to the generosity of members, employees and community partners, donation baskets overflowed with contributions, and as a result, 18 local food banks and pantries across Montgomery, Philadelphia, Bucks and Camden counties are receiving much-needed food donations.
American Heritage partnered with local organizations in each community it serves. The recipients of food donations include:
Philadelphia County Food Donation Recipients:
Philabundance
Kroc Center
Caring for Friends
Bryn Mawr Avenue Church of God Food Pantry
Bucks County Food Donation Recipients:
Pennridge Fish
Quakertown Food Pantry
New Britain Baptist Church
Warminster Food Bank
Bucks County Family Services Pantry
Montgomery County Food Donation Recipients:
Manna on Main Street
Upper Merion Area Community Cupboard
Catholic Social Services Martha's Choice Marketplace
Bethel Community Church of Pottstown
Bread of Heaven Food Pantry
Seeds of Hope Community Food Pantry
Delaware County Food Donation Recipients:
Camden County Food Donation Recipients
Cherry Hill Food Pantry
Food Bank of South Jersey
In addition to the food donations, American Heritage donated over 300 meals to service groups that support local families and gifted a total of $30,000 in gift cards to those families as well. American Heritage donated 25 meals and 25 $100 visa gift cards each to the following organizations:
Caring For Friends
Carson Valley Aid
Catholic Community Services
CORA Services
Family Service Association of Bucks County
Firely Foundation
Hartnett Health Services
Laurel House

Lenape Foundation

Liberty Lutheran- West Phila. Senior Community Center
Lower Bucks-Borough
Providence Center
"American Heritage Credit Union, our Board of Directors, and our entire credit union family have recognized the drastic needs for food this season and have stepped up to help our community," stated Bruce K. Foulke, President & CEO of American Heritage. "I am so proud of the commitment our American Heritage family has shown to help stock food pantry shelves and provide families within our community with meals and funds to help afford the essentials. On behalf of American Heritage, we are pleased to have made the holidays brighter for local families."