Annual Meeting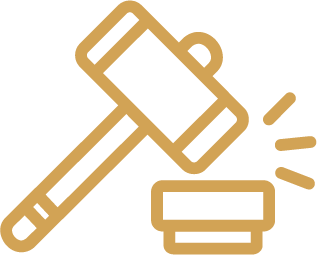 04.16.19
Tuesday, April 16, 2019 at 8:00 a.m.
2068 Red Lion Road, Philadelphia PA 19115


The 2019 Election of Officers will be conducted by Mail Ballot. Three positions on the Board of Directors are open this year. The Nominating Committee has selected the following incumbents:
Frank Di Domizio: 2019 - 2022
Bruce Foulke: 2019 – 2022
Kenneth Wong: 2019 - 2022
Nominations of Candidates must be made by the Nominating Committee or by petition. No nominations from the floor will be permitted except in the case that insufficient nominations for the available vacancies are returned to the Committee and/or by petition. In the event that all nominations would result in a noncontested election, the ballots will not be mailed out and each nominee will be declared elected at the Annual Meeting on Tuesday, April 16, 2019 at 8:00 AM in the Community Room at 2068 Red Lion Road, Philadelphia, PA 19115. Members in good standing wishing to use the petition procedure must file their petitions for nomination with the Secretary of the Credit Union by the close of business on February 15, 2019. Petitions for nomination must contain signatures and account numbers of at least 500 members. Eligibility to sign petitions is limited to members in good standing of the Credit Union. Good standing shall be defined to mean that all fees have been paid, that all loans with the Credit Union are current and that the Credit Union has suffered no losses as a result of the charge-off or discharge in bankruptcy of any loans or other obligations of the member to the Credit Union.
The Secretary of the Credit Union shall investigate the standing of all signers and that decision shall be binding. To be effective, nominations by petition shall be accompanied by a signed certificate from the nominee or nominees stating that they are agreeable to nomination and will serve, if elected to office.
The Pennsylvania Credit Union Code requires that all selected officials shall sign a sworn statement disclosing whether or not the person has been convicted of a felony or misdemeanor involving dishonesty, breach of trust or violation of the Credit Union Code. Each nominee by petition shall submit a statement of biographical data with the petition containing the following data, which will be published in the official candidate listing and mailed out with the ballot:
Number

of years a member or employee of a credit union.
Present and past employer and positions held.

Years of service and accomplishments with American Heritage Federal Credit Union, other credit unions or credit union organizations as director, officer, or member of committees.